The Brand Media Guide below launched earlier this year is going to the next level under the leadership of the new
Brand Media Coalition
. The prototype guide below will be shortly updated with more companies joining the coalition along with the addition of a formal Brand Personality profile for all leading brands active in the marketplace. This new Brand Media Guide will help planners of gift, event, reward, promotion, or promotional products programs more thoroughly select the appropriate brands and experts for their programs.
As is clear in the
Art & Science of Rewards and Recognition e-book
, organizations achieve the best return on their investment on their gift and reward programs if they follow effective practices related to program design, the reward experience, and the use of brands to better tell their stories and maximize emotional impact. The RRN online Brand Media Guide is a growing guide to brands, retail gift cards, and master fulfillment companies dedicated to maximizing the reward experience and enhancing their own stories through the power of brands.
The companies listed below are committed to providing a rewards experience with personalization, customization and other ways to help organizations maximize the impact of promotional products, gift, and reward programs through the power of brands. This guide will be shortly updated with new information about the "personality" of each brand to better enable program planners to select the right brands for their promotional product, business or event gift, consumer promotion or loyalty, or reward and recognition programs. The EEA's new Brand Media , will be released on a new searchable database the spring of 2019.
Here are the pioneering companies that helped fund this effort to apply years of research to finding effective ways for the $50 billion-plus gifts and rewards business not only to help inspire people and build long-lasting relationships but to communicate key values through the story-telling power of brands.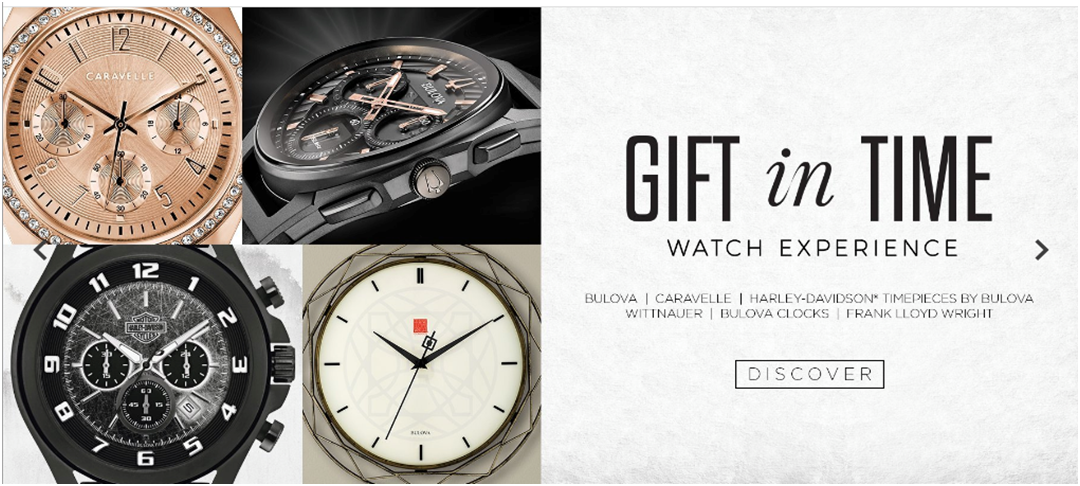 Adrienne Forrest, Vice President of Bulova's Corporate Sales division, cites a greater appreciation for the reward experience (and not just the reward) and a growing body of research on the scientific use of rewards as positive trends in the business of recognition. She is particularly pleased with industry research demonstrating the importance of how rewards are presented, customized and delivered in terms of impact on recipients, and she believes Bulova's unique portfolio of time pieces, connecting its 142 years of tradition and innovation with cutting-edge design and its ability to customize both the time pieces and gift boxes to maximize the impact, provide Bulova with a competitive advantage in a time when authenticity carries more weight.
Forrest says that Bulova is also committed to innovation, noting that last year the company launched the Curv collection, featuring the world's first curved chronograph movement. In keeping with its vision of combining tradition with today's fashions, Bulova has brought back Rubaiyat, the name for its first-ever woman's timepiece in 1917. The company has also created an experiential program for events. "Bulova has focused on the meeting planner market for several years," says Forrest. "Bulova is the perfect choice for this growing business segment in that its various brands and price points work with any budget or style requirement. Bulova offers various options to planners. We can also offer sizing of the watches onsite for added excitement."
VP, Bulova Corporate Sales
aforrest@bulova.com

Citizen Watches: The Importance of Performance and Presentation
Citizen, a pioneer in watchmaking and innovative technology since 1918, promotes excellence with a deep-rooted respect for craftsmanship. For over 40 years, Citizen's Eco-Drive technology has set the brand apart. A simple yet revolutionary concept, Eco-Drive harnesses the power of light from any light source and converts it into energy.
A leader in the incentives market, Citizen offers one of the widest arrays of product offerings in the watch and clock categories, with many choices in pricing, fashion and function. Proper program design considers participant demographics, including age, gender and regional influences. Citizen continues to be the brand of choice in programs due to its wide consumer appeal.
Each award experience is different based on the event, participant base and theme. As the watch brand with the largest market share in mid-priced luxury watches, Citizen has category top-performers in each gender, function and price segment, allowing customers to create a truly custom experience with an assortment curated just for their participants.
The 2015 IMA/IRF Participant Study was the first to uncover the importance of the award presentation. Citizen provides all its watches in very attractive retail gift boxes with the result being a high perceived award value when it is presented in a public setting. Citizen also offers engraving options so the watch is a constant reminder of an accomplishment achieved and serves as a positive motivator for future performance.


Contact:
Richard Low, Vice President of Special Markets
310-225-4987
Years in Business: 33

Primary Products and Services: Harco is a master distributor of the world's most prestigious and in-demand brands, with access to advanced product information and the latest new products - more than $20 million in inventory in stock to ensure fast drop-shipping. Leading brands include Samsung, Apple, LG, Sony, Canon, Nikon, Fuji, Dyson, Amazon, Google, Cuisinart…more than 300 brands in all major categories: Electronics, Housewares, Small appliances, Personal care, Trend/novelty items, Licensed team items, Sports memorabilia, etc.
Customization and Personalization: Harco dedicates itself to matching products to people, selecting the right products and brands, and creating the right collections to reinforce your company mission, workplace culture and brand image. Our Premium Dash event is a shopping spree in our 62,000-square-foot warehouse with unlimited access to thousands of name-brand products designed to be a dream come true for top performers. Services include pad printing and laser engraving, as well as personalized letters and custom packaging.
Reseller Policies: HARCO Incentives is committed to supporting all resellers seeking to provide their customers with exceptional service and support. Our clients benefit from our decades of industry experience in all aspects of rewards, gifts and promotions for any organizational application, as well as our extensive industry relationships and buying power.
Our Story: Harco provides full-service solutions to support the needs of incentive, loyalty and recognition companies helping their corporate clients enhance loyalty and engage and improve performance of their targeted audiences. We achieve this through an optimal combination of 4 key components:
Human Capital — attracting the best talent in the industry

Technology — using innovative and flexible IT platforms

Environment — minimizing the carbon footprint of our processes and products

Social Responsibility — supporting charities that support infrastructure-building and fighting poverty.
Demographics: Knowing the right way to express thanks and reward loyalty and performance means finding just the right gifts and rewards that appeal to a specific audience. We offer products that appeal to any age group, gender, experience level, interest and status.
Contact Information: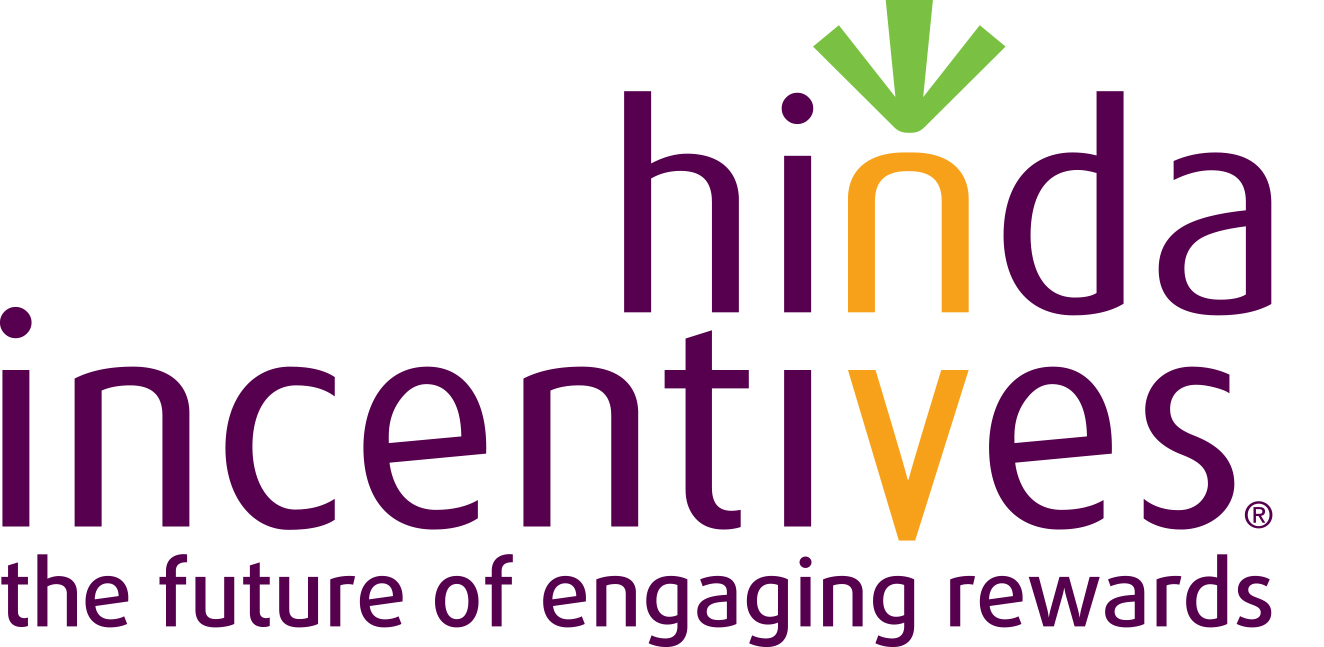 Name: Hinda Incentives

Years in Business: 48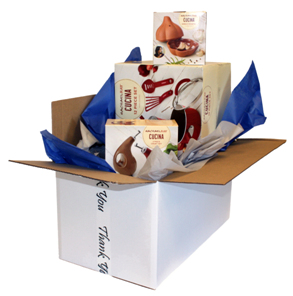 Primary Products and Services:
Global incentive, loyalty and engagement solutions including program design, rules development, supporting technology to administer and track program performance and a comprehensive reward portfolio.
Company Story:
Hinda was founded in 1970 as an exclusive distributor of a new brand of consumer electronics products. A brand that is now a household name around the globe.
Our founders quickly recognized opportunities in the growing non-cash incentives field and began creating offerings to support this emerging market. Today, Hinda is a leader in incentive, loyalty and employee engagement program design and implementation. Our rewards portfolio is the most comprehensive in the industry, and our technology solutions help our partners and their clients capture a greater share of the time and attention of the people most important to their business.
Customization and Personalization: We offer unique packaging to create customized reward delivery experiences for the client, their brand and their programs. We offer a Warehouse Dash® program, an award experience like no other.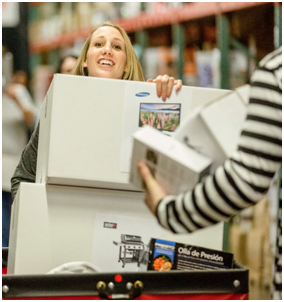 Reseller Policies:
Hinda goes to market through a network of value-added partners. Our Hinda Partners program offers training and marketing support to help grow their business.
Brand Personality: Working with our valued partners, Hinda assists organizations in realizing their true potential by providing innovative solutions that engage, inspire and reward their employees and customers.

Demographics: Our reward portfolio is designed to inspire participants across a wide spectrum of demographics and life stages. It is structured to allow us to customized award offerings to specific target segments based upon the sponsor's needs and the demographics of their program participants.

Contact Information:
Alisa Schafer, Marketing Director

Years in Business: Founded 1996.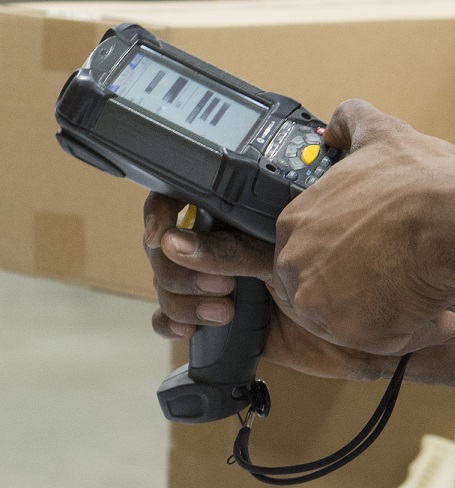 Primary Products and Services: Links Unlimited is a master fulfillment company serving the incentive, loyalty, gift-giving and promotional markets in the U.S. and overseas. Links Unlimited establishes relationships with the most desirable brands in the market, warehouses and fulfills orders for their products under their corporate guidelines, and works with all types of agencies and consultants to support their clients' goals and objectives. Links maintains a state-of-the art warehouse facility to support all types of reward and gifting needs, and helps companies use the power of brand-name products in their programs in accordance with corporate branding policies.
Company Story: Links started as a wholesaler of golf products for the corporate market and has since expanded to support hundreds of leading brands and thousands of customers with an 180,000-square-foot, state-of-the-art warehouse. Customers include incentive, recognition, loyalty and other marketing consulting firms.

Customization and Personalization: The company offers bulk and one-piece drop-shipping programs, kitting, decoration management and special-packing requests. It also has a complete event-gifting programs to support onsite experiences for incentive, recognition and motivational corporate events worldwide.

Where to Source: Links Unlimited's services are used by incentive, recognition, promotional, loyalty, marketing and management consulting firms to serve the needs of their clients. Ask your incentive, recognition, or loyalty consultant, or contact the Links sales representative below to find a company qualified to assist you with your program.

Reseller Policies: Links works with all types of clients through their incentive, recognition, promotional, loyalty, marketing and management consulting firms to support the needs of their clients.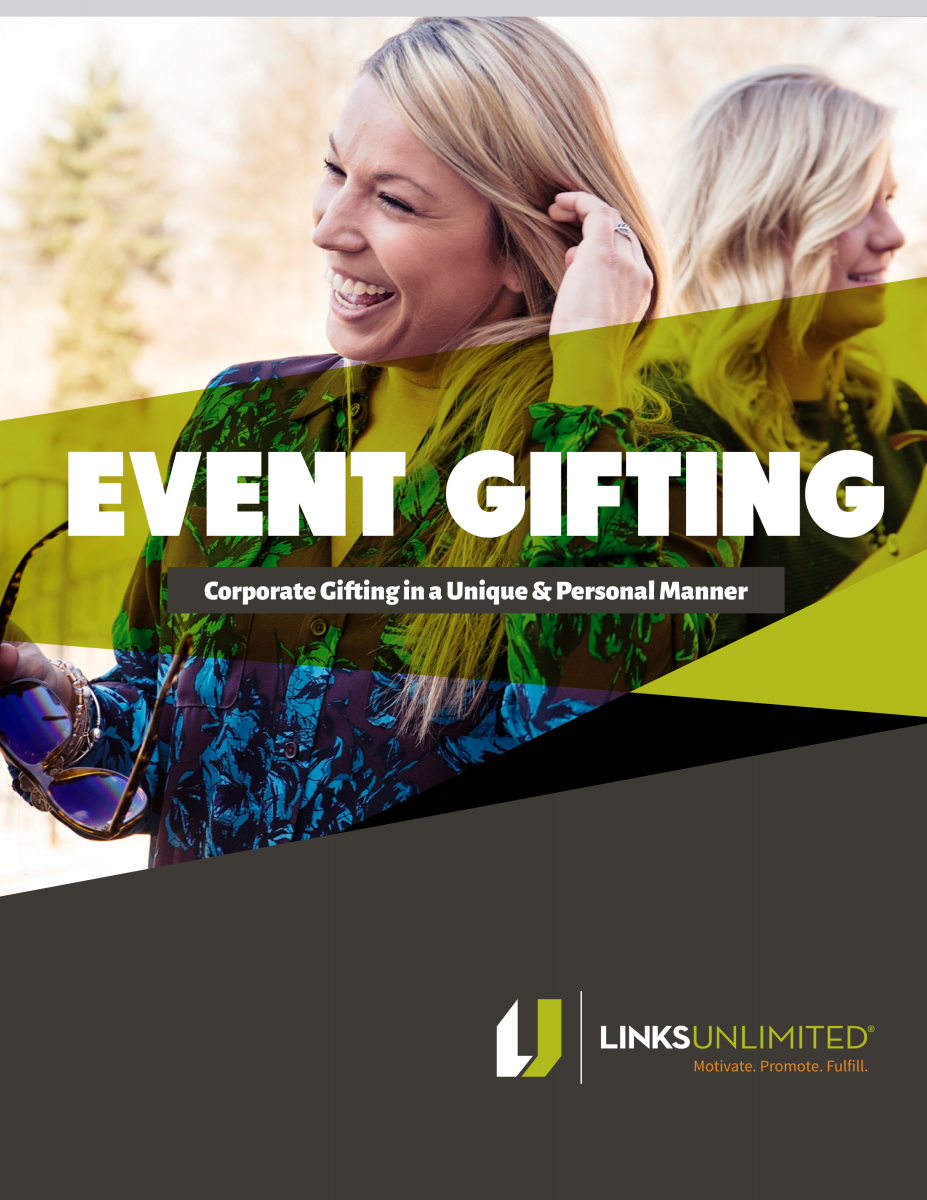 Buyer Persona: Links is ideally suited for organizations that value a significant investment in the latest brands, technology and systems; careful compliance with effective and ethical practices; and a support team focused on client success and with the creativity and experience required to meet the most demanding requirements, both in the U.S. and around the world.
Brand Personality: Links Unlimited mission is to:
•

Get It Right the First Time
•

Communicate Proactively
•

Show Customer Appreciation
•

Deliver As Promised (Or Better)

Demographics: Links has brands for every demographic and psychographic, from children to seniors, from actives to couch potatoes and everything in between. We pride ourselves in helping clients select the right brands and products for their program, be it a reward, gift, imprinted product, or other corporate application.

Contact Information: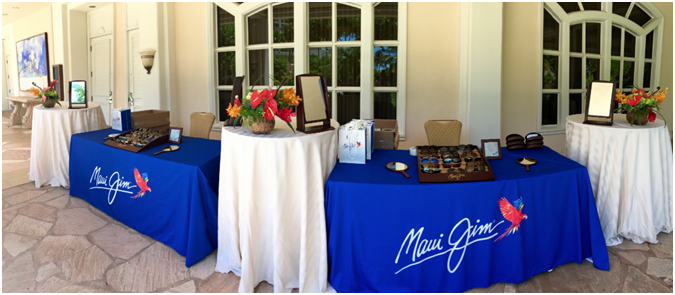 When it comes to making people feel appreciated, giving them a memorable experience, and selecting a gift vendor that's easy to work with, there's only one choice to make. The World's Most Memorable Gift Experience™ from Maui Jim sunglasses saves you time, money, and stress with our turnkey solutions, international capabilities, customization, fast turnaround, and unforgettable "Aloha" service.
When you choose Maui Jim, you can trust your event will be held to the highest standard and will be portrayed in the best possible light for a truly memorable experience. You work with our expert event coordinators to pick out a package of 18 different styles of glasses, or customize your own. You can also customize accessories like cases or cleaning clothes to add that extra touch of personalization. We then arrive at your event complete with displays, products and proceed to give your attendees the instant gratification of selecting and receiving their favorite pair of Maui Jim sunglasses. Your guests will be guided by our highly-trained employees to choose from styles that appeal to every demographic and lifestyle. Our domestic minimum is just 25 (international is 50) and we never charge for staff, airfare, displays, car rentals or incidentals and only require a month's notice for domestic events (two months for international).
Maui Jim sunglasses are the perfect lifestyle accessory for comfort, eye health, and fashion. Let's make memories happen. To learn more, visit our website at www.mauijimcorporategifts.com.
Contact Information:
Eric Linder (Elika)
Manager, Corporate Gifts Marketing & Operations

Years in Business: Over 35.
Primary Products and Services: Travel experiences; sporting & other unique events; Ticketmaster Ticket Feed; JustRewards customizable experiential travel packages.
Company Story: How motivated, rewarded, or appreciated would your top performers be if they were rewarded with an experience from their "bucket list"? For over 35 years Pulse Experiential Travel has been forming relationships with well-known properties, venues and events to provide travelers with an "insider" experience because of our long-standing connections. More than just a travel provider, Pulse Experiential Travel is a rewards, recognition and gift experience provider. The people critical to your organization deserve an experience consistent with your brand; Pulse Experiential Travel understands that and delivers. Whether your top performers crave an adventure or prefer spectator sports, Pulse Experiential Travel will personalize their trip, take them on the inside and provide the experience of a lifetime.
Customization and Personalization: JustRewards Travel packages: traveler chooses what they want to do, where and when they want to do it, and have 36 months from date of package issuance to actually complete their travel. Experiences can be customized for a group or individual and are fully transferable. Certificates can be personalized, and companies can create their own co-branded redemption sites.
Where to Source: Available in the offerings of leading suppliers of incentives, recognition, rewards, promotional products and other marketing services. Contact Pulse Experiential Travel below for details.
Reseller Policies: Pulse Experiential Travel is committed to supporting all resellers seeking to provide their customers with exceptional worry-free travel experiences at a fixed or predictable cost.
Buyer Persona: Companies and individuals drawn to Pulse Experiential Travel are looking for something different than a typical travel program. They want adventure, experiences they cannot get on their own, access to back-stage parties, special events, or other unique experiences that only those who are "connected" can attend.
Brand Personality: Pulse Experiential Travel is your well-connected trusted resource in the travel industry, offering unique "bucket list" experiences. We're adventurous, have diverse interests (from top-name Fashion Shows and Wine Tasting to White Water Rafting & The Masters Golf Tournament) and are passionate about creating and sharing unforgettable experiences for individuals, customers, or groups tailored to their aspirations and need for flexibility. We have packages that include some of the biggest brands in the travel business.
Demographics: We have experiences that appeal to all ages: families, groups and individual travelers, adventure seekers, beach dwellers and spectators.
Pulse Experiential Travel
25050 Riding Plaza, Suite 130-272
Chantilly, Virginia 20152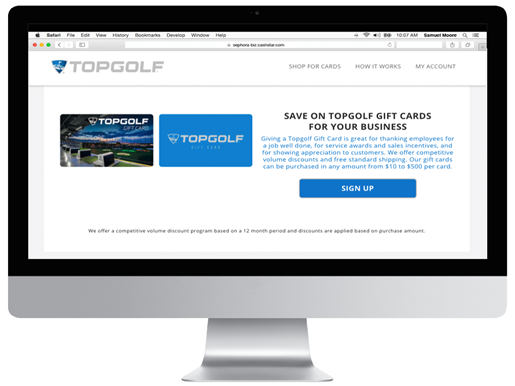 Velocity B2B launched in October 2016 as an independent business unit of CashStar (now a Blackhawk Network business) to provide merchants with comprehensive services for B2B gift card program management. While there are companies that do pieces of what Velocity B2B does, the company offers end-to-end program management. By combining its extensive expertise with technology-driven operations, industry-leading security compliance and risk indemnification, it is able to help brands maximize their revenue within the $26-plus billion B2B gift card market. It acts as a seamless extension of the client's team and brand, enabling their internal gift card and marketing teams to focus on their consumer gifting programs. The Velocity B2B team delivers end-to-end business-to-business gift card program management services, while the client maintains oversight and brand control. Its team of experienced gift card professionals develops an individualized gift card strategy for each brand, starting by assessing each brand's opportunity, identifying resource and gap analysis, and taking into account business management.
Once the program scope is determined, it handles sales and marketing of the program, including value proposition and alignment, management and execution, and partner management. In addition, Velocity B2B takes care of the order desk, systems, plastic fulfillment services and process management. It also handles all payment processing, billing and collections, and settlement and reporting. All this is done in a way that mitigates risk and ensures compliance. As it plans for the future, we'll continue incorporating feedback from our customers and design new offerings based on those needs.