2023 IRR Forecast: Growth Continues, More Market Segmentation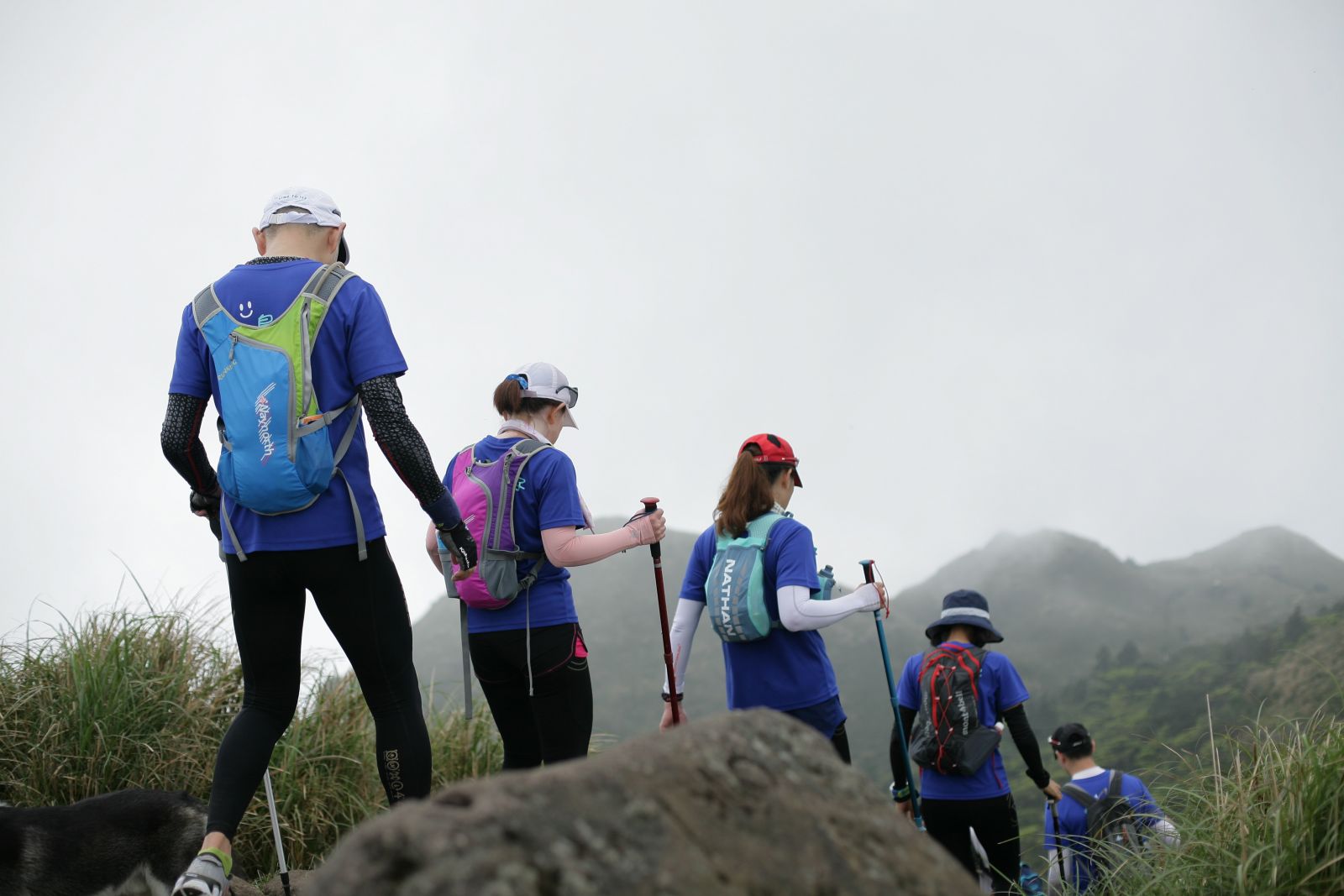 Here's our call for trends for 2023 in the Incentive, Rewards, and Recognition (IRR) market based on RRN's almost daily review of research, news, and trends in the worldwide market since 1996. When making predictions, it's a safe bet to follow the money to identify industry opportunities for value creation through enhanced performance, retention, referrals, etc. or lower costs.

The coming year will be marked by continued growth in most segments of the Incentive, Rewards, and Recognition (IRR) market in the US, as companies in all sectors grapple with significant customer, sales and non-sales employee, distribution partner, and sustainability challenges that will require enhanced engagement of all stakeholders.

Here's a quick overview of anticipated trends based on current areas of need or opportunities for value creation in the IRR field, with a cautionary note: in most cases, change takes years, sometimes decades, and only rarely in months or days, in which case the change may come with pleasant or unpleasant surprises.

(For projections on the field last year, click here. For 2023 projections in the field of Stakeholder Management, click here.)

1. Look for continued general growth. While there are always challenges during downturns, and many exceptions to the general rule, the IRR market usually has remained resilient during such times in those sectors such as sales and channel incentives or employee programs focused on achieving tangible results, such as increasing sales and market share or enhancing productivity, quality retention, safety, etc. Given the continued labor shortage and need for companies to improve market share, the general demand for the IRR market looks promising for at least the coming year.

2. There is gradual growth in the focus on reward experiences. This slowly emerging focus on enhancing the reward experience as opposed to a focus merely on the reward is being driven now by organizational buyers and program participants seeking more compelling experiences. Deluged with reward offerings on their phone or web browsers, corporate buyers are seeking new ways to make a more personal connection with employees, customers, or other key stakeholders across multiple generations who generally prefer more meaningful expressions of appreciation. The opportunity will go to companies that can "de-commoditize" the reward experience while making it easy to craft the most meaningful expressions of appreciation.

3. With more brands seeking new distribution channels, the $176 billion corporate market may tempt some to make more investments in the IRR market. The leading brands that had for so long dominated the IRR market pulled back during the Great Recession, essentially outsourcing distribution to the corporate market to master fulfillment companies with little marketing support. This may change as retail sales slow and consumer distribution channels continue to fragment.

4. Growing focus on measurement, reporting, and return on investment. With increasingly widespread use of human capital and customer analytics and more human capital reporting requirements on the horizon, more organizations will be expecting a clearer return-on-investment from engagement processes previously viewed as sunk costs with little attention devoted to analysis. This will put more current programs in jeopardy and create opportunities for companies that can add a clearer value. With companies looking for opportunities to cut costs, internal proponents of such efforts will be looking for a clearer means of justifying their budgets by aligning their programs with organizational priorities, such as retention, productivity, quality, referrals, customer service, DEI, sustainability, etc. The new European Union Corporate Sustainability Reporting directive will put more pressure on some US companies to formalize stakeholder management and reporting practices, which in turn could affect IRR companies that do business with them.

5. Increased incentive company market segmentation distinguishing advisory services from reward technologies. Companies looking for greater return-on-investment will seek out companies with demonstrated expertise in process design, implementation, and measurement against clear performance indicators, versus those that focus on simply rewards. It will be more difficult for traditional reward and recognition companies to compete in this domain because there is a short-supply of serious expertise in ROI-based program design and the experience and knowledge required cannot be easily faked.

6. Pressure on group travel because of sustainability concerns. Despite the huge appeal of motivational events, large companies will be pressured to reduce group travel in their quest to meet growing demands to achieve net zero carbon emissions. Reducing air travel is low-hanging fruit for meeting such targets, with the additional benefit of saving money. Organizations will be forced to find increasing justification for moving large numbers of people long distances by demonstrating what is being accomplished versus what could be done via video or regional meetings.

7. More individual incentive travel. Because of pent-up demand for travel and personal experiences with loved ones and friends, and the reduced impact on carbon emissions, individual travel is poised for continued robust growth, creating an enormous growth opportunity given the few specialists left in this market.

8. More focus on brands in the promotional products field. The nearly 30-year slow-but-sure growth of brands in the promotional products field is accelerating again because of customer demand. Companies increasingly are concerned about products ending up in landfills, and recipients increasingly prefer retail brands. Traditional swag bags are being replaced with access to customized redemption web sites featuring retail brands to reduce the potential for waste. The result: retail brands continue to grow and more promotional distributors will evolve to sell both more brands and more incentive and recognition technologies driven by requests from customers.

9. Solid growth in sales and channel engagement. Count on continued focus on customer, sales, and channel engagement strategies that drive measurable results, with of course sector by sector exceptions, as most companies are always shopping for ways to enhance performance if it can be paid for out of results.

10. The inevitable march to Enterprise Engagement technology. HR guru Josh Bersin's annual technology predictions report leaves out an important tech category that spans the enterprise: Enterprise Engagement technology. A move to greater employee and enterprise engagement technologies that seamlessly connect communications; referrals; surveys, feedback, and suggestions; learning and professional development; peer-to-peer and manager-to-peer recognition; DEI enhancement efforts, safety, and wellness.

11. Sustainability will increasingly become part of more programs. Expect to see growth in company programs that add sustainability goals to programs, as more seek to address Environmental, Social, and Governance disclosure demands of customers or governments or seek to benefit by engaging its stakeholders in green goals.

12. More focus on an enterprise or stakeholder approach. This means understanding how actions in one part of the business affect other stakeholders to enhance experiences and efficiencies through reduced silos. One example would be an external marketing campaign that makes a specific service offering mirrored internally with an internal campaign to ensure the promises get kept.

Subscribe to RRN's weekly e-newsletter.

---
Profit From the "S" of Environmental, Social, Governance (ESG)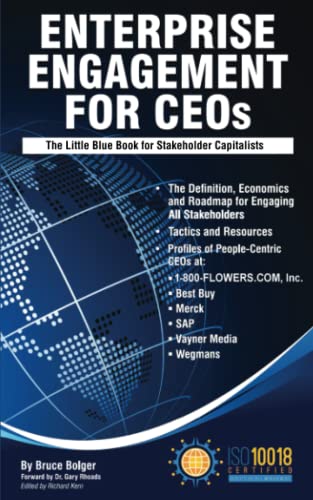 Through education, media, business development, advisory services, and outreach, the
Enterprise Engagement Alliance
supports boards, business analysts, the C-suite, management in finance, marketing, sales, human resources and operations, etc., educators, students and engagement solution providers seeking a competitive advantage by implementing a strategic and systematic approach to stakeholder engagement across the enterprise.
Click here
for details on all EEA and RRN media services.
1. Professional Education on Stakeholder Management and Total Rewards
Become part of the EEA as an individual, corporation, or solution provider to gain access to valuable learning, thought leadership, and marketing resources.
The only education and certification program focusing on Stakeholder Engagement and Human Capital metrics and reporting, featuring seven members-only training videos that provide preparation for certification in Enterprise Engagement.
EEA books: Paid EEA participants receive Enterprise Engagement for CEOs: The Little Blue Book for People-Centric Capitalists, a quick implementation guide for CEOs; Enterprise Engagement: The Roadmap 5th Edition implementation guide; a comprehensive textbook for practitioners, academics, and students, plus four books on theory and implementation from leaders in Stakeholder Management, Finance, Human Capital Management, and Culture.
2. Media
3. Fully Integrated Business Development for Engagement and Total Rewards
Strategic
Business Development
for
Stakeholder Management
and
Total Rewards
solution providers, including Integrated blog, social media, and e-newsletter campaigns managed by content marketing experts.
4. Advisory Services for Organizations
Stakeholder Management Business Plans
;
Human Capital Management, Metrics, and Reporting
for organizations, including ISO human capital certifications, and services for solution providers.
5. Outreach in the US and Around the World on Stakeholder Management and Total Rewards
The EEA promotes a strategic approach to people management and total rewards through its e-newsletters, web sites, and social media reaching 20,000 professionals a month and through other activities, such as: