EEA Adds Town Hall Facilitation and Authentic Experiences to Speaking Services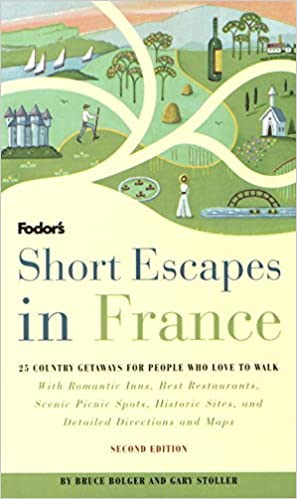 In a bid to promote a more participatory meeting format and more authentic experiences in travel, the Enterprise Engagement Alliance's speaking division has added two new dimensions: town hall meeting facilitation and customized "Short Escapes" experiences. The goal is to foster more meaningful meeting outcomes and to provide event participants an intimate, authentic taste of local cultures that support organizational values and goals.
The Need to Transform the Traditional Meeting Format
Using the Town Hall Format to Build Relationships and Crowdsource Ideas
Authentic Experiences That Tell a Story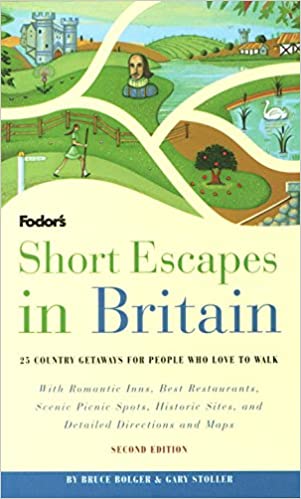 Organizations seeking a more interactive approach to meetings or authentic experiences enabling participants to experience a taste of local cultures and the out of doors can now take advantage of expanded speaking and meeting facilitation services of the Enterprise Engagement Alliance.

These two services, offered separately or together, are designed to promote a fresh approach to motivational meetings and incentive travel in the new world of on-demand video and podcasts that features a highly inclusive town-hall meeting format and authentic experiences to forge bonds and crowdsource information that can't be accomplished through online meetings.

Explains Bruce Bolger, EEA founder, "In our organization's continuing tradition of being ahead of our time, we are launching this service to encourage our colleagues in the meetings and incentive business to take a fresh approach to the live event format. Given that we can now consume the best keynotes, panel discussions, and even live dialog in small groups from almost any location, it's not sustainable to transport people to events that duplicate what we can do digitally. If we're going to get on a jet and consume precious energy and time, we have to provide people with meaningful experiences in which they truly get to know the people they are meeting with and through which organizations accomplish clear relationship-building and crowd-sourcing innovation opportunities that simply cannot occur via video calls.

The Need to Transform the Traditional Meeting Format

Bolger explains, "We hope these new services start an industry conversation over what events should look like during a time when we have to make travel meaningful given growing time constraints and sustainability concerns," noting that cutting back on travel is low-hanging fruit for large organizations moving toward carbon neutrality.

While the Enterprise Engagement Alliance speaking and facilitation services focus on how to implement formal stakeholder management and total rewards strategies at the strategic and practical level, the town hall and "Short Escapes" services are for any organization of any size on any topic seeking to break the mold on traditional meetings by making them more authentically interactive and meaningful with a clear ROI: the ability for the organization to learn invaluable off-the-cuff information from the audience in a way not available through surveys and focus groups or someone walking through an audience with a microphone to solicit questions.

Using the Town Hall Format to Build Relationships and Crowdsource Ideas

Facilitated by experts in the "town hall" format, the EEA designs a 60- to 90-minute program based specifically on the organization's meeting objectives and culture that puts the facilitator at the center of a process to elicit full participation from the audience. The goal is to enable people to get to know one another, share ideas, develop more meaningful relationships, and share information invaluable to the sponsoring organization in terms of insights and content. EEA facilitators are experts in management and business, but otherwise bring a neutral perspective that enhances engagement and willingness to engage.

For organizations seeking half-day or longer programs to address key issues through a consensus-based process, the EEA works with the B-CAT purpose and people alignment team, which includes a platform to assess the degree of consensus achieved.

In either case, the goal is not only to create an experience that enables people to get to know one other in a way far more effective than keynote or even panel discussions but puts the focus on your audience instead of on the presenters and sponsors. Even more valuable, effectively facilitated meetings often yield great ideas and useful information and insights to help guide future decisions.

Authentic Experiences That Tell a Story

The Short Escapes experiences are for organizations seeking more authentic "off-site" experiences that bring people together through authentic local experiences aligned with the organization's own culture, story, program goals, and, of course, the composition of the audience. Based on a Fodor's series first published in 1995 with co-author Gary Stoller, currently a Forbes lifestyles writer and contributor to various music publications. Published in three editions until the early 2000s, Short Escapes was ahead of its time in introducing travelers to off-the-beaten path personal experiences told through their unique stories, easy walks, local inns, special restaurants and local cultural experiences—a concept highly popularized in 2013 by the late Anthony Bourdain in the CNN series, "Parts Unknown," Bolger notes.

The Short Escapes authors work with incentive, motivational event, or any travel organizer to identify the most compelling experience based on the location, time and budget; identify the best local resource to organize the experience and tell the story, and produce a short print, digital, or video account of the experience as a keepsake for all participants that ties it to the purpose of the meeting. "With the exception of transportation costs, these experiences often offer enhanced experiences at lower costs because authentic restaurants and outdoor experiences often cost less than meeting facilities," Bolger concludes.

Subscribe to RRN's weekly e-newsletter.

---
Profit From the "S" of Environmental, Social, Governance (ESG)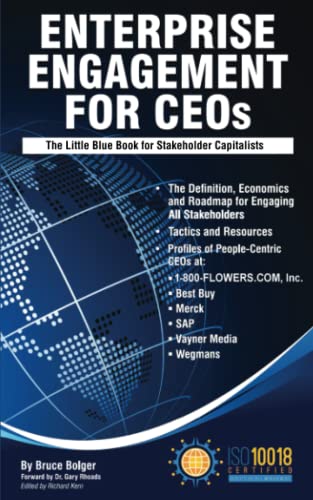 Through education, media, business development, advisory services, and outreach, the
Enterprise Engagement Alliance
supports boards, business analysts, the C-suite, management in finance, marketing, sales, human resources and operations, etc., educators, students and engagement solution providers seeking a competitive advantage by implementing a strategic and systematic approach to stakeholder engagement across the enterprise.
Click here
for details on all EEA and RRN media services.
1. Professional Education on Stakeholder Management and Total Rewards
Become part of the EEA as an individual, corporation, or solution provider to gain access to valuable learning, thought leadership, and marketing resources.
The only education and certification program focusing on Stakeholder Engagement and Human Capital metrics and reporting, featuring seven members-only training videos that provide preparation for certification in Enterprise Engagement.
EEA books: Paid EEA participants receive Enterprise Engagement for CEOs: The Little Blue Book for People-Centric Capitalists, a quick implementation guide for CEOs; Enterprise Engagement: The Roadmap 5th Edition implementation guide; a comprehensive textbook for practitioners, academics, and students, plus four books on theory and implementation from leaders in Stakeholder Management, Finance, Human Capital Management, and Culture.
2. Media
3. Fully Integrated Business Development for Engagement and Total Rewards
Strategic
Business Development
for
Stakeholder Management
and
Total Rewards
solution providers, including Integrated blog, social media, and e-newsletter campaigns managed by content marketing experts.
4. Advisory Services for Organizations
Stakeholder Management Business Plans
;
Human Capital Management, Metrics, and Reporting
for organizations, including ISO human capital certifications, and services for solution providers.
5. Outreach in the US and Around the World on Stakeholder Management and Total Rewards
The EEA promotes a strategic approach to people management and total rewards through its e-newsletters, web sites, and social media reaching 20,000 professionals a month and through other activities, such as: