Exhibits, Education Will be Front and Center at the R&R Expo in Chicago
Rewards & Recognition Expo and University
April 19-20, 2017
Fairmont Chicago Millennium Park
---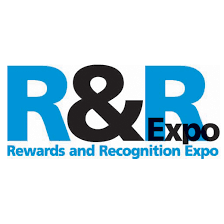 This year's
Rewards & Recognition Expo and University
, April 19-20 at the Fairmont Chicago Millennium Park, brings together the leading buyers and sellers of rewards, recognition, incentive and loyalty programs to share ideas on how to maximize the reward experience in two unique ways:
The R&R Expo: Dozens of exhibitors from master fulfillment companies, leading brands, gift card suppliers, travel incentives and technology firms who can help you maximize your investment in rewards, recognition and motivation, turning programs into profit-centers. Exhibitors include Maui Jim, Target, Hotels.com, Sony, Royal Caribbean, Omaha Steaks, Tumi, Hammacher Schlemmer, Canon, Domino's Pizza and dozens of other rewards & recognition suppliers.
Rewards & Recognition University: This targeted education program lets you learn more about best practices for rewards & recognition programs, including examples from the front lines and expert panel discussions. Presenters include Paul Herr, Author of "Primal Management" and Principle of The Horsepower System; Melissa Van Dyke, President, The Incentive Research Foundation; Barbara Hendrickson, President, Visible Communications LLC; Sean Roark, Owner, IncentPros, and Incentive Marketing Association President and CPIM; Allan Steinmetz, Founder, Inward Consulting; and panels of industry experts representing top suppliers and solution providers.
The R&R Expo and University is free of charge to qualified business management in all areas of business, government, not-for-profit and education.
---
Are you a supplier to the rewards and recognition industry? If so, contact Nick Gazivoda at nick@theEEA.org to learn about exhibiting to the leading buyers in the marketplace.