Gifting Company Uses ChatGPT to Power Gift Selections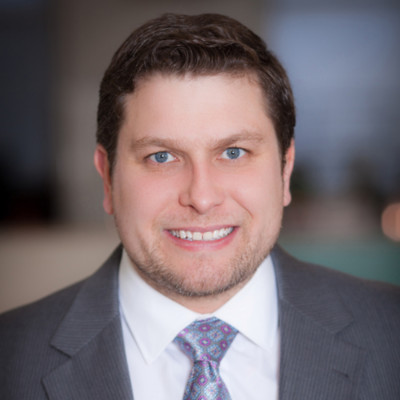 A recent article in PPAI Newslink reports on how the promotional products industry is using AI. Here's an example of a company using it to aid in gift selection.

Click here for links to RRN Preferred Solution Providers.

Chicago-based distributor Givenly.com has introduced a gift catalog generator powered by what it calls a proprietary AI algorithm, according to this recent report.

"End users enter a few details about their desired price point and what occasion they're buying for. For example, someone could type in 'back-to-school products under $100' and the generator will produce a curated selection of gifts. For a truly customized experience, Givenly.com allows users to attach a personalized video greeting, welcome email. or landing page to the selection of gifts."

"I realize AI is going to change the game completely for promo, gifting and every application under the sun," says Mark Mancini, Founder and CEO of Givenly.com in the article. "We're fully embracing it and exploring more ways to integrate AI."

Mancini says he plans to "transform Givenly.com's gift redemption platform into a software-as-a-service (SaaS) for
distributors eager to capitalize on corporate gifts and incentives. In fact, he's even pitched Brand Bot, a white-label solution capable of instantly deploying itself into the current technology stack of most distributors. The AI-based system delivers a scalable product consultation and sales website able to intelligently guide the consumer throughout the buying process," the article reports.

"It will deliver a simple e-commerce layout for the consumer, driven entirely by human-like conversation powered by AI, which is capable of performing discovery, recommending products, facilitating virtual proofs and answering complex questions. Brand Bot can also offer a backend order management tool to communicate order statuses and facilitate any friction points during the fulfillment and post-sale stage."

The platform comes with an "automated marketing tool powered by AI, which is not only branded with a distributor's logo and colors, but also integrated with social channels and mass emailing systems for continuous promotional outreach and engagement."

Subscribe to RRN's weekly e-newsletter.

---
Profit From the "S" of Environmental, Social, Governance (ESG)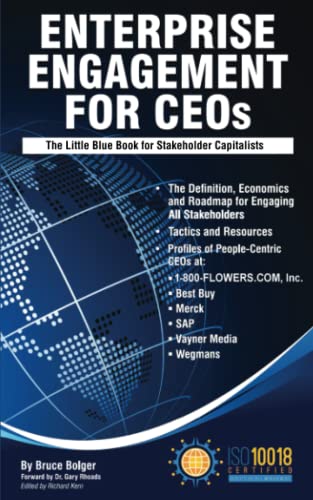 Through education, media, business development, advisory services, and outreach, the
Enterprise Engagement Alliance
supports boards, business analysts, the C-suite, management in finance, marketing, sales, human resources and operations, etc., educators, students and engagement solution providers seeking a competitive advantage by implementing a strategic and systematic approach to stakeholder engagement across the enterprise.
Click here
for details on all EEA and RRN media services.
1. Professional Education on Stakeholder Management and Total Rewards
Become part of the EEA as an individual, corporation, or solution provider to gain access to valuable learning, thought leadership, and marketing resources.
The only education and certification program focusing on Stakeholder Engagement and Human Capital metrics and reporting, featuring seven members-only training videos that provide preparation for certification in Enterprise Engagement.
EEA books: Paid EEA participants receive Enterprise Engagement for CEOs: The Little Blue Book for People-Centric Capitalists, a quick implementation guide for CEOs; Enterprise Engagement: The Roadmap 5th Edition implementation guide; a comprehensive textbook for practitioners, academics, and students, plus four books on theory and implementation from leaders in Stakeholder Management, Finance, Human Capital Management, and Culture.
2. Media
3. Fully Integrated Business Development for Engagement and Total Rewards
Strategic
Business Development
for
Stakeholder Management
and
Total Rewards
solution providers, including Integrated blog, social media, and e-newsletter campaigns managed by content marketing experts.
4. Advisory Services for Organizations
Stakeholder Management Business Plans
;
Human Capital Management, Metrics, and Reporting
for organizations, including ISO human capital certifications, and services for solution providers.
5. Outreach in the US and Around the World on Stakeholder Management and Total Rewards
The EEA promotes a strategic approach to people management and total rewards through its e-newsletters, web sites, and social media reaching 20,000 professionals a month and through other activities, such as: