Great Lakes Incentives: It Takes Resilience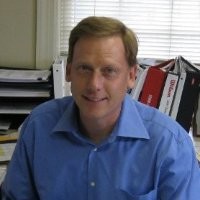 Founded in 1996, Great Lakes Incentive Group and its founder Mark Oldenburg provide businesses with people performance improvement ideas, service awards, corporate gifts, incentives, and consumer promotions on an increasingly national basis.

Increased Interest in Brands and Sustainability
Conveying the Value Proposition

With 37 years in the incentive business, and 27 years as an incentive representative, Mark Oldenburg, founder of Great Lakes Incentives in Lake Bluff, IL, observes that the Incentive, Rewards, and Recognition business is unique in that it is based on a business of exceptions. "Because you are in business in Minnesota and doing it one way, doesn't mean it will work in another territory. The business is a like a four-legged stool: it has the incentive, recognition, and loyalty catalogs; there's the promotional products distributors; then you have the direct mail consumer catalog companies such as Fingerhut; then of course the casino business. Where you are located in the business has a lot to do with the business opportunities."

Developing a mix of business, he says, is important because one sector might suffer during bad economic times when another weathers it better, but much depends upon the companies located in a given territory.

Great Lakes Incentives represents such leading brands as Bulova, Citizen Watch, Nambe, Oxo, Sony, Tumi, and many more.


Increased Interest in Brands and Sustainability

Oldenburg sees increased interest in brands from promotional distributors and their clients, with cost appearing to be less of a concern because items are given away more selectively. He also gets more questions about recycling and sustainability of products as managers try to meet organizational sustainability goals. "In the past, distributors would come to us and say they need a backpack; now it's a brand. There's more interest in brands that are hot. Brands resonate with people, and more people care and ask questions about sustainability."

The pandemic, he says, accelerated the interest in brands, because companies felt compelled to make sure the gifts used to transition people to work-from-home and now back to the office have high perceived value.

What can incentive representatives like Oldenburg do about the fact that the majority of the industry moves through retail? It's a challenge, he notes, "because a lot of this volume is undoubtedly small orders and we lose money on small orders if there is anything more than a few email exchanges. I pass these opportunities to our fulfillment partners who are better set up to handle these and who will make sure we get commissioned, but it doesn't make sense for me to invest time and money to develop these small orders. I also have customers that use us and Amazon. Once they have needs for customization and personalization, or questions about brand selection or logistics, most end up calling us."

Conveying the Value Proposition

Unfortunately, he says, "if a company is inclined to buy at retail or Amazon, I really don't have the time or resources to change their mind. But as soon as they want to put a personal note in the package, or make sure that certain gifts go one place and others to another at a precise time, I know I have an advantage." When companies purchase at retail, he notes, it's either because they have never heard of the corporate channel or they have no need or appreciation for the value it can provide. "Our value proposition is simple. The client has just spent a large sum on some sort of incentive and promotion campaign of which the reward is only one of the costs. Are they going to risk the reward experience by going to the low-cost provider with no experience on the customization, personalization, and logistical issues involved with an effective campaign?"

While the ranks of incentive representatives does not appear to have grown in recent years, Oldenburg thinks the role of companies like his has rarely been more important. "With retail now so fragmented, the brands are looking for new distribution channels but no longer have the inhouse expertise they used to have to develop and manage the corporate business. There are a lot more brands than there are companies like ours to help them profit from this business, so there is plenty of room for growth."

For More Information
Mark Oldenburg
Great Lakes Incentive Group
Greatlakesincentives.com
847-234-1181
Mark@greatlakesincentives.com

Subscribe to RRN's weekly e-newsletter.

---
Profit From the "S" of Environmental, Social, Governance (ESG)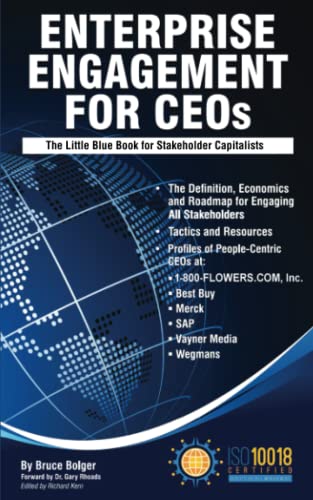 Through education, media, business development, advisory services, and outreach, the
Enterprise Engagement Alliance
supports boards, business analysts, the C-suite, management in finance, marketing, sales, human resources and operations, etc., educators, students and engagement solution providers seeking a competitive advantage by implementing a strategic and systematic approach to stakeholder engagement across the enterprise.
Click here
for details on all EEA and RRN media services.
1. Professional Education on Stakeholder Management and Total Rewards
Become part of the EEA as an individual, corporation, or solution provider to gain access to valuable learning, thought leadership, and marketing resources.
The only education and certification program focusing on Stakeholder Engagement and Human Capital metrics and reporting, featuring seven members-only training videos that provide preparation for certification in Enterprise Engagement.
EEA books: Paid EEA participants receive Enterprise Engagement for CEOs: The Little Blue Book for People-Centric Capitalists, a quick implementation guide for CEOs; Enterprise Engagement: The Roadmap 5th Edition implementation guide; a comprehensive textbook for practitioners, academics, and students, plus four books on theory and implementation from leaders in Stakeholder Management, Finance, Human Capital Management, and Culture.
2. Media
3. Fully Integrated Business Development for Engagement and Total Rewards
Strategic
Business Development
for
Stakeholder Management
and
Total Rewards
solution providers, including Integrated blog, social media, and e-newsletter campaigns managed by content marketing experts.
4. Advisory Services for Organizations
Stakeholder Management Business Plans
;
Human Capital Management, Metrics, and Reporting
for organizations, including ISO human capital certifications, and services for solution providers.
5. Outreach in the US and Around the World on Stakeholder Management and Total Rewards
The EEA promotes a strategic approach to people management and total rewards through its e-newsletters, web sites, and social media reaching 20,000 professionals a month and through other activities, such as: