New App Aims to Connect Virtual Workforces
A new employee engagement app specifically targets organizations seeking to build a closer connection to virtual workers and contractors.
Staff Connect is an employee engagement application designed to create a hub for organizations anywhere in the world seeking to better connect deskless workers to the overall community. While the app can be set up in hours, the company believes it should be treated as a change management process.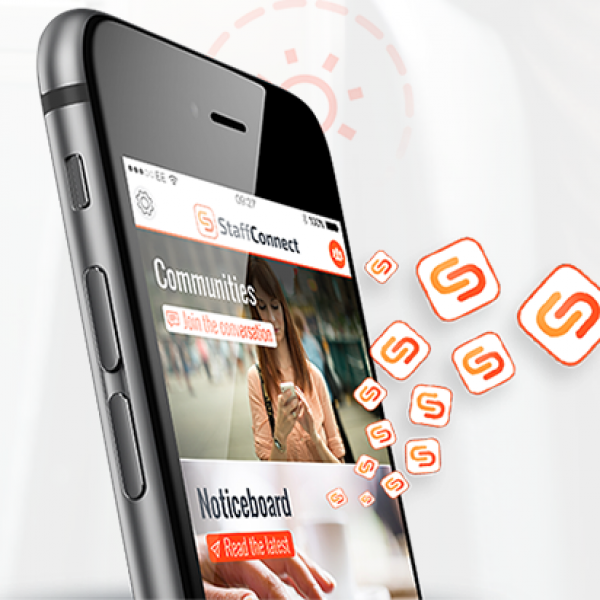 Many technology ideas come from the personal experience of the founder. For Bulent Osman, CEO and founder of Surrey, U.K.-based Staff Connect, the "aha" came when he was working at Microsoft, where he recognized just how "disconnected and disengaged" many of the company's virtual workers felt. "You would hear this in exit interviews not in just in my division but in peer-to-peer reviews across the organization. I thought, this is Microsoft, we should have all the tools to make these connections, so I began to research how other organizations tackle the issue of the non-desk worker. I found that while most such employees work on their desktops, there's no formal technology to connect them to the organization. With the prevalence of deskless workers and mobile devices, I saw a real opportunity, created a mobile app, and found a visionary U.S. company willing to test it."
Now four years later, the company has several dozen clients in the U.K., Europe, Australia, and in the U.S. and is now expanding in the U.S. with the opening of a sales office on the East Coast for which the company is seeking a sales professional. The company targets organizations with 10,000 to 50,000 employees and recently signed up a major automaker, Osman reports.
The technology includes four key modules:
1) Communities "to encourage user-generated connect by enabling employees to share updates, images, and videos with communities, with the option to comment and 'like' posts."
2) News—a platform to broadcast company information and announcements to all employees.
3) Chat—instant-messaging features enabling employees "to share updates with individual colleagues and groups no matter where they are."
4) Surveys—the ability for organizations to take a "temperature check or find out what your employees think about recent announcements."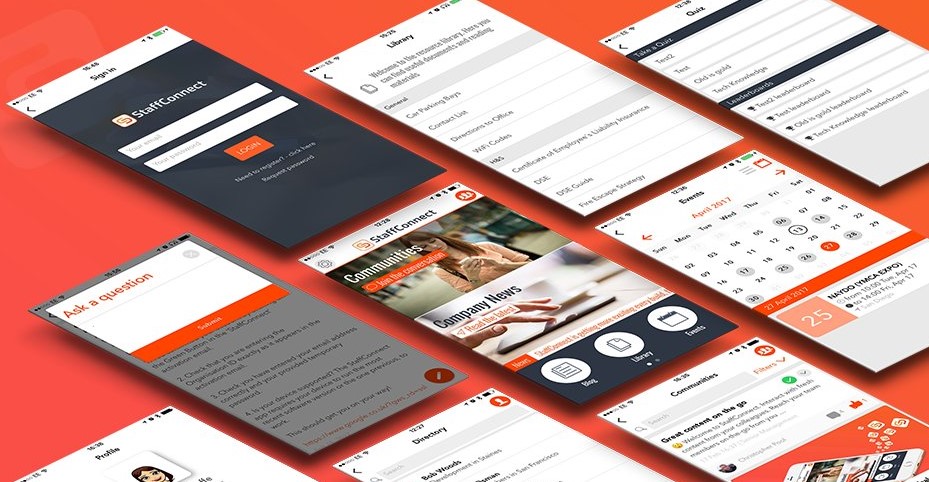 The goal of the technology, Osman explains, "is to empower the deskless workforce, the forgotten workforce…We are targeting forward-looking companies. We are doing a lot in health care and related companies in the U.S. as there are so many doctors, nurses, cleaners, caterers and people who are not sitting at their computers every day; many may not be given a laptop by their companies, and many not even have a company email address. The same is the case in many other industries beyond I.T. and health care, including construction, mining, transportation, manufacturing, warehouses, or any business with lots of tele-commuters. So many of these folks are truly forgotten. The goal is to get them connected, engaged, and to give them a voice. The more one looks at the size of market of disconnected workers, the more use cases one finds for our technology."
Osman understands that today's organizations use multiple technologies to engage with and connect employees, so Staff Connect is built to easily connect with other applications, he says. For instance, Staff Connect does not include any rewards and recognition tools at this point, but, Osman adds, an organization could readily connect a rewards platform to Staff Connect through an API.
The key to selling the technology, Osman admits, is to help the CEO understand the pain points related to connecting virtual workers and the consequences of failing to address them. "While it takes only a few hours to set up our technology, it can take up to four weeks or more to deploy because this should be considered part of a change management strategy, not just the deployment of a new app. We believe it's very important to work in partnership with our clients to develop a return-on-investment for the effort and that means making sure everyone in the organization is engaged with the vision and process."
In addition to focusing directly on corporate practitioners, the company seeks to reach the growing community of engagement agencies, advisors, and consultants working with organizations to help improve engagement.
For More Information:
Ciara O'Keefe
800-940-1931
ciarao@staffconnectapp.com
---
Master the Principles of Enterprise Engagement to Achieve Organizational Goals and Enhance Your Career
Profit from a new strategic and systematic approach to engagement to enhance your organization's brand equity; increase sales, productivity, quality, innovation, and safety, and reduce risks.
Get trained to become a Chief Engagement Officer for your organization.
Achieve ISO 10018 Quality People Management Certification to demonstrate your organization's strategic commitment to people to your customers, employees, distribution partners, vendors, communities, investors, and regulators.
Learn how to create Sustainability or Integrated Reports for Your Organization or Clients.
Get up-to-speed on ISO human resources standards and guidelines to enhance HR performance.
Live Education: Enterprise Engagement in Action. Take advantage of scheduled monthly live webinar preparation courses for the Certified Engagement Practitioner designation consisting of three one-hour classes and of quarterly Advanced Engagement Practitioner courses consisting of three one-hour webinar classes. The AEP course is for individuals or teams seeking preparation ISO 10018 professional certification status. ICEE periodically runs regional one-day workshops on ISO 10018 Quality People Management principles and certification.
Resources: The Brand Media Coalition, the only guide to the story-telling power of brands and where to source them for business, event, promotional gifting, and rewards and recognition.
2019 Enterprise Engagement Solution Provider Directory
. The only directory of engagement solution providers covering all types of agencies and tactics as well as insights on how to select them.
Communities: The Enterprise Engagement Alliance and Advocate and the Brand Media Coalition free resource centers offering access to the latest research, news, and case studies; discounts, promotions, referrals, and commissions, when appropriate to third-party solution providers from participating coalition solution provider members.
Written specifically to provide CEOs and their leadership teams a concise overview of the framework, economics, and implementation process of a CEO-led strategic and systematic approach to achieving success through people. (123 pages, $15.99)
Enterprise Engagement: The Roadmap 5th Edition
The first and most comprehensive book on Enterprise Engagement and the new ISO 9001 and ISO 10018 quality people management standards. Includes 36 chapters detailing how to better integrate and align engagement efforts across the enterprise. (312 pages, $36.)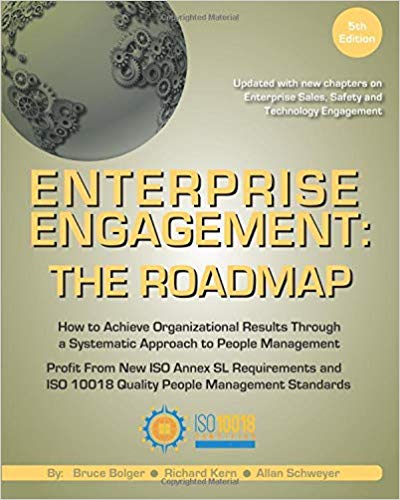 Online:
• 10-minute short course: click here for a 10-minute introduction to Enterprise
• Engagement and ISO standards on Coggno.com.
• 5-minute Audiopedia summary of the Enterprise Engagement field.
Services:
• The International Center for Enterprise Engagement at TheICEE.org, offering: ISO 10018 certification for employers, solution providers, and Enterprise Engagement technology platforms; Human Resources and Human Capital audits for organizations seeking to benchmark their practices and related Advisory services for the hospitality field.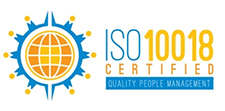 • The Engagement Agency at EngagementAgency.net, offering: complete support services for employers, solution providers, and technology firms seeking to profit from formal engagement practices for themselves or their clients, including Brand and Capability audits for solution providers to make sure their products and services are up to date.
• C-Suite Advisory Service—Education of boards, investors, and C-suite executives on the economics, framework, and implementation processes of Enterprise Engagement.
• Speakers Bureau—Select the right speaker on any aspect of engagement for your next event.
• Mergers and Acquisitions. The Engagement Agency's Mergers and Acquisition group is aware of multiple companies seeking to purchase firms in the engagement field. Contact Michael Mazer in confidence if your company is potentially for sale at 303-320-3777.
Enterprise Engagement Benchmark Tools: The Enterprise Engagement Alliance offers three tools to help organizations profit from Engagement. Click here to access the tools.
• ROI of Engagement Calculator. Use this tool to determine the potential return-on-investment of an engagement strategy.
• EE Benchmark Indicator. Confidentially benchmark your organization's Enterprise Engagement practices against organizations and best practices.
• Compare Your Company's Level of Engagement. Quickly compare your organization's level of engagement to those of others based on the same criteria as the EEA's Engaged Company Stock Index.
• Gauge Your Personal Level of Engagement. This survey, donated by Horsepower, enables individuals to gauge their own personal levels of engagement.
For more information, contact Bruce Bolger at Bolger@TheEEA.org, 914-591-7600, ext. 230.