New Research Quantifies the Link Between Recognition and Turnover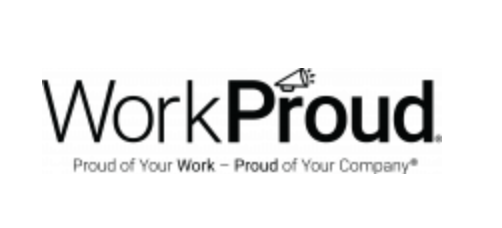 The results of a research study on the impact of recognition on retention will be released in a webinar on Jan. 19 at 1 pm ET.

"The Monetary Impact of Employee Recognition on Retention," produced by researchers Rick Garlick, Ph.D. and Zach Lipner, seeks to address the struggle to justify the budget and resources to support recognition investments. While they say the general C-suite consensus supports recognition as a strategically valuable idea – human resources leadership is often hamstrung in its ability to obtain the necessary financial support due to an absence of quantifiable business outcomes and corresponding financial returns.

Click here to register. Attendees will receive a white paper containing the formal methodology, results, and implications.

According to the researchers, this study provides evidence to help make the business case for why investments in employee recognition are consequential and what types of returns can be generated – especially during periods of high voluntary turnover.

The webinar will explain:
How the research was conducted and how to apply it.
Results correlating employee turnover and recognition activities.
Cause and effect between turnover and recognition.
Business modeling and financial impacts.
Strategies for engaging the C-Suite to justify investments in employee recognition.
The program is moderated by Michael Levy, CEO, WorkProud, a company that says it helps Fortune 1000 companies improve their employee engagement scores through the design and development of award-winning employee engagement and recognition programs.

Participation is limited to 100 attendees.

Subscribe to RRN's weekly e-newsletter.

---
Profit From the "S" of Environmental, Social, Governance (ESG)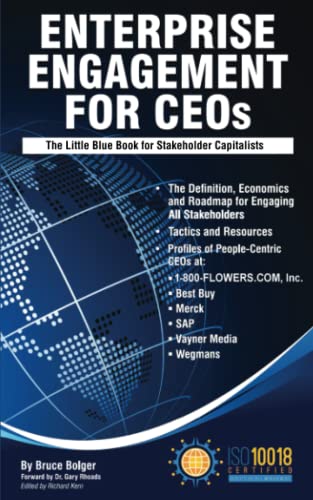 Through education, media, business development, advisory services, and outreach, the
Enterprise Engagement Alliance
supports boards, business analysts, the C-suite, management in finance, marketing, sales, human resources and operations, etc., educators, students and engagement solution providers seeking a competitive advantage by implementing a strategic and systematic approach to stakeholder engagement across the enterprise.
Click here
for details on all EEA and RRN media services.
1. Professional Education on Stakeholder Management and Total Rewards
Become part of the EEA as an individual, corporation, or solution provider to gain access to valuable learning, thought leadership, and marketing resources.
The only education and certification program focusing on Stakeholder Engagement and Human Capital metrics and reporting, featuring seven members-only training videos that provide preparation for certification in Enterprise Engagement.
EEA books: Paid EEA participants receive Enterprise Engagement for CEOs: The Little Blue Book for People-Centric Capitalists, a quick implementation guide for CEOs; Enterprise Engagement: The Roadmap 5th Edition implementation guide; a comprehensive textbook for practitioners, academics, and students, plus four books on theory and implementation from leaders in Stakeholder Management, Finance, Human Capital Management, and Culture.
2. Media
3. Fully Integrated Business Development for Engagement and Total Rewards
Strategic
Business Development
for
Stakeholder Management
and
Total Rewards
solution providers, including Integrated blog, social media, and e-newsletter campaigns managed by content marketing experts.
4. Advisory Services for Organizations
Stakeholder Management Business Plans
;
Human Capital Management, Metrics, and Reporting
for organizations, including ISO human capital certifications, and services for solution providers.
5. Outreach in the US and Around the World on Stakeholder Management and Total Rewards
The EEA promotes a strategic approach to people management and total rewards through its e-newsletters, web sites, and social media reaching 20,000 professionals a month and through other activities, such as: