Peerless Performance Launches a New Brand and Diagnostic Technology
---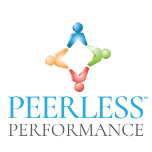 Atlanta-based Peerless Performance recently announced the release of its new Peerless Study engagement diagnostics online platform to help organizations precisely identify the "disappointment gaps" standing in the way of achieving specific sales, marketing, or human resources goals.The company's new web site is
Peerlessperformance.net
.
According to company President Tina Weede, The Peerless Study aims to provide the most precise type of assessment diagnostics to determine specifically how to design and implement the most appropriate ways to engage people to achieve organizational goals in sales, marketing, human resources and to increase external brand awareness and customer satisfaction. Peerless Performance is the new name for Paragon Performance Group, to align with the name of its platform, The Peerless Study. Peerless Performance describes itself as a "woman-owned culture engineering and engagement agency" and was founded by industry veteran Tina Weede.
Tracks Current and Desired States
Peerless Performance seeks to differentiate itself by providing a more precise way of identifying the best ways to engage people based on their emotional aspirations and by developing customized solutions based on the findings from its proprietary Peerless Engagement Study. It uses a set of questions based on key organizational attributes to identify how people currently feel and, more precisely, how they would like to feel about each of these attributes.
Weede explains what makes The Peerless Study unique is the way it goes further than traditional engagement surveys "by identifying precisely the types of emotions people are feeling about various aspects of their work, how they would optimally prefer to feel, and by providing simple steps they can take to personally address those gaps." She adds that "Companies obtain incomparable aggregate data that enables us to identify precisely how people think and feel about different parts of the organizations, how they would like to feel, and how those feelings relate to all the various aspects of working for the company. This provides us with very precise information, so we can help clients achieve goals by designing and implementing the best program or creating the right culture to address peoples' aspirations." The platform has applications for both sales, non-sales employees and customers, Weede says.
Designed to Prescribe Solutions
The Peerless Study was developed based on over 30 years of experience its founders have in the incentive, recognition and loyalty fields, in which they personally witnessed the need for organizations to find a more precise way to determine how to motivate people. "It's not enough to know that people are disengaged," says Weede. "What we need to know is how precisely to engage them and in which aspect of their work. Peerless provides a way to identify and address disappointment gaps in a way that enables us to apply practical solutions targeted at what will drive the best results."
The Peerless Performance team uses the assessment process to design and implement the most appropriate solution. Because of its years of experience with helping clients engage sales and non-sales employees, distribution partners and customers, Weede says her team brings with it a broad range of solutions, including branding and culture design, communications in almost every media, incentive travel, meetings and motivational events, rewards and recognition, engagement portal technology and more.
---
For More Information:
Tina Gunn Weede
404-551-5190