Psychology of Gifting Applies to Business as Well
Forget about price; function counts; delayed gratification is okay; don't be afraid to give people what they ask for, and favor experiences--this summarizes the best advice for gifting, asserts a University of Virginia psychologist.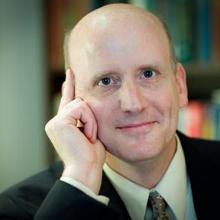 A New York Times opinion article, "You're Choosing a Gift. Here's What to Do," by
Dr. Daniel T. Willingham
, a psychologist at the University of Virginia, cities a
2009 experiment
published in the
Journal of Experimental Psychology
and other studies offering insights that apply to any expression of feeling through gifts, whether for business or pleasure.
Here's a quick summary of the findings and observations of Dr. Willingham, the author. The research findings are based on exercises with participants in controlled studies that tested the perceptions of both givers and receivers of gifts under varying circumstances.
Forget about price.
The most important rule, Dr. Willingham concludes, is to "ignore price…When
researchers asked
people to recall a gift they gave and then to rate how much they thought recipients liked it, higher prices went with higher ratings. But when people made the same ratings for a gift they had received, price was completely unrelated to enjoyment."
Function counts. "Give gifts that are actually usable. Gift givers tend to focus on how pleasurable it would be to use the gift but overlook how easily or often the gift will be used; a husband might imagine his wife feeling like a million bucks in her diamonds but ignore the fact that she seldom wears formal jewelry."
Givers, he writes "might favor the beautiful and dramatic because they think about gifts in the abstract: 'What's a good gift?' Recipients, in contrast, imagine themselves using it, and so focus more on utility." People are willing to pay more for a resold gift card on eBay for Lowes than for Bloomingdale's."
Delayed gratification is okay. Referring to the pandemic, the author writes, "Don't worry if your gift isn't usable immediately. Although it feels odd to you, recipients don't mind waiting. In one experiment, researchers asked people to compare different types of gifts: One was immediately appealing, like a dozen flowers in full bloom, or, for a similar price, a gift that would be more satisfying in the long term, like two dozen buds that would bloom in a few days." In the study, givers thought the recipient would prefer the roses in full bloom; in fact, but recipients preferred the two dozen buds.
Don't be afraid to give people what they ask for. "Gift givers think that unexpectedness adds value because it shows thoughtfulness; the wife wasn't expecting diamonds, but the husband knew she'd love them. But recipients actually think it's more thoughtful to give a gift that they requested. They see it as showing that the giver attended to and honored their wishes. If someone wants to be surprised, she can always tell you."
Give experiences, not things. Because people are willing to wait, "givers should consider research over the last decade showing that experiences lead to more long-lasting satisfaction than new possessions: A family vacation is a better bet than that diamond necklace. But givers are leery of experiences because they worry it's more likely they'll pick something the recipient doesn't want. It's a valid concern, but there's an easy fix: Make sure there are choices. Instead of giving a massage, give a gift certificate to a spa that offers a range of services."
The research indicates that people could generally give better gifts. Why? Dr. Willingham observes that people rarely get authentic feedback because of social conventions, so have no means of learning from their mistakes. He cites the work of Jeff Galak, a professor of marketing at Carnegie Mellon, along with two colleagues, who suggest that "givers are actually a bit selfish. They favor dramatic, expensive, surprising gifts because they want to see the recipient's delight. The long-term pleasure of the recipient may not be observed and therefore is discounted."
He concludes, "it is the season to set aside our own desires and try our best to anticipate theirs. That may bring longer-lasting joy."
---
Education, Certifications, and Information to Activate
Brand Media and Enterprise Engagement

A complete learning, certification, and information program and a course syllabus for educators.
Resources:
The
Brand Media Coalition
, the only guide to the story-telling power of brands and where to source them for business, event, promotional gifting, and rewards and recognition.
Enterprise Engagement Solution Provider Directory
. The only directory of engagement solution providers covering all types of agencies and tactics as well as insights on how to select them.
Communities:
The
Enterprise Engagement Alliance and Advocate
and the
Brand Media Coalition
free resource centers offering access to the latest research, news, and case studies; discounts, promotions, referrals, and commissions, when appropriate to third-party solution providers from participating coalition solution provider members.
Training and Certification
Enterprise Engagement Alliance Education:
Certified Engagement Practitioner; Advanced Engaged Practitioner, and Certified Engagement Solution Provider learning and certification programs on how to implement Stakeholder Capitalism principles at the tactical level.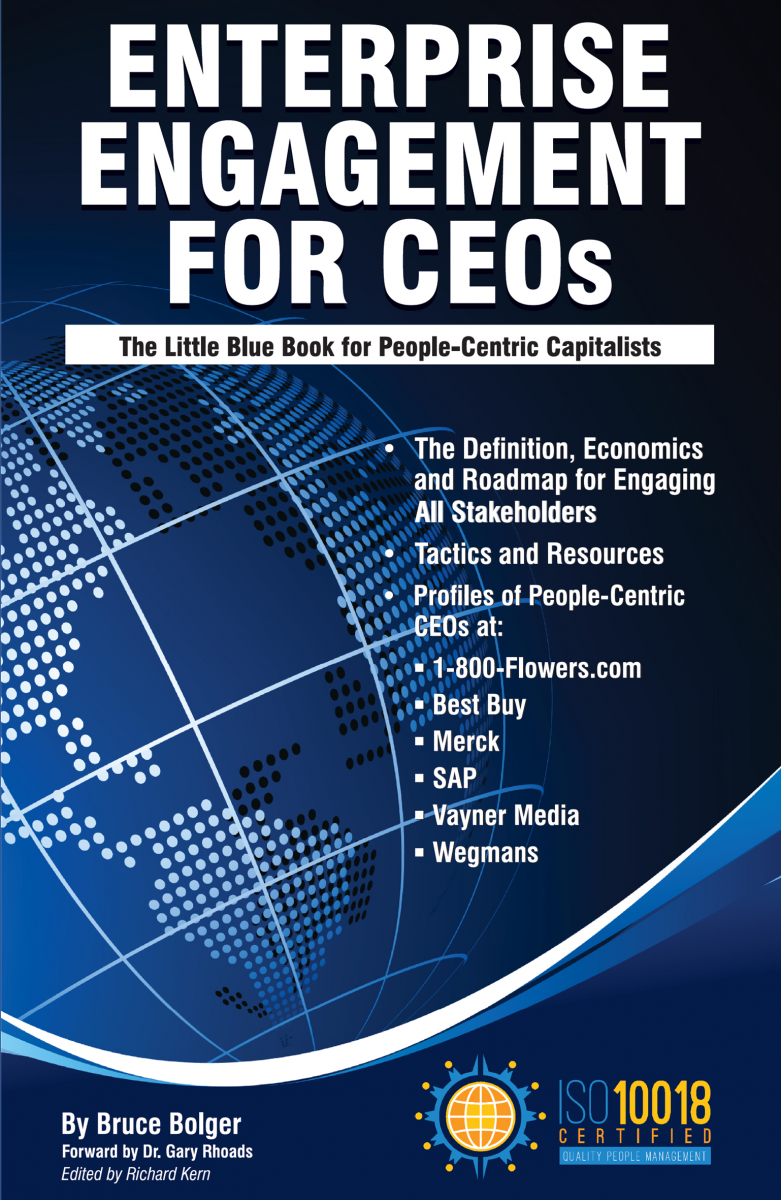 In Print:
This is the definitive implementation guide to Stakeholder Capitalism, written specifically to provide CEOs and their leadership teams a concise overview of the framework, economics, and implementation process of a CEO-led strategic and systematic approach to achieving success through people. (123 pages, $15.99)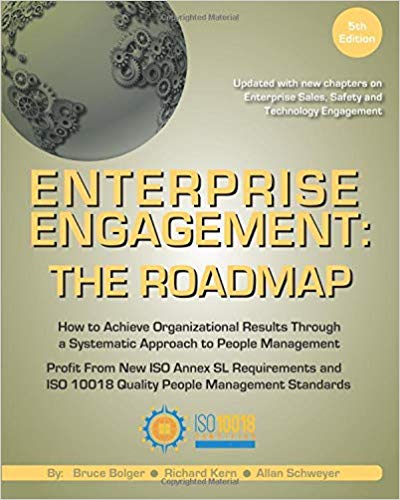 The first and most comprehensive book on Enterprise Engagement and the new ISO 9001 and ISO 10018 quality people management standards. Includes 36 chapters detailing how to better integrate and align engagement efforts across the enterprise. (312 pages, $36.)
Online:
10-minute short course: click here
for a 10-minute introduction to Enterprise Engagement and ISO standards from the Coggno.com learning platform.
Services:
• The Engagement Agency at EngagementAgency.net,
offering: complete support services for employers, solution providers, and technology firms seeking to profit from formal engagement practices for themselves or their clients, including Brand and Capability audits for solution providers to make sure their products and services are up to date.
• C-Suite Advisory Service
—Education of boards, investors, and C-suite executives on the economics, framework, and implementation processes of Enterprise Engagement.
• Speakers Bureau
—Select the right speaker on any aspect of engagement for your next event.
• Mergers and Acquisitions. The Engagement Agency's Mergers and Acquisition group is aware of multiple companies seeking to purchase firms in the engagement field. Contact Michael Mazer in confidence if your company is potentially for sale at 303-320-3777.
Enterprise Engagement Benchmark Tools:
The Enterprise Engagement Alliance offers three tools to help organizations profit from Engagement.
Click here
to access the tools.
• ROI of Engagement Calculator. Use this tool to determine the potential return-on-investment of an engagement strategy.
• EE Benchmark Indicator. Confidentially benchmark your organization's Enterprise Engagement practices against organizations and best practices.
• Compare Your Company's Level of Engagement. Quickly compare your organization's level of engagement to those of others based on the same criteria as the EEA's Engaged Company Stock Index.
• Gauge Your Personal Level of Engagement. This survey, donated by Horsepower, enables individuals to gauge their own personal levels of engagement.
For more information, contact Bruce Bolger at Bolger@TheEEA.org, 914-591-7600, ext. 230.