Pulse Experiential Travel CEO: "We're in the Business of ROI"
Pulse Experiential Travel has spent decades building a network of extraordinary event and vacation experiences at multiple price points, so why doesn't the founder describe it as a travel company? The answer, he says, is return on investment.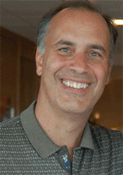 Marc Matthews is proud of the comprehensive collection of world-renowned events and vacation travel experiences in his company's individual travel awards and online portfolio, and he is pleased that his business, which took off during the pandemic, continues to thrive. Yet, ask him what his company does for its customers, and he'll focus on the return-on-investment. In most cases, there is no cost for the Pulse Experiential award program unless the participant achieves the desired goals, he explains.
Simply put, his multiple tiers of
JustRewards™ individual travel award experience packages
, including coveted events and vacation travel, lifestyle, and sporting experiences, make it easy for organizations to offer employees or customers the opportunity to select an aspirational experience that they will receive upon achieving the goal. "The ROI is simple," explains Matthews. "Simply calculate what it's worth to your organization for that person to achieve that goal and select the appropriate tier of experiences." In most cases, he underlines, there is no cost to the company unless the employee achieves the award.
The Buzz Is Built In
When properly communicated and supported, this simple approach creates a buzz as people talk about how they will achieve their goals, "and creates a lot of support at home because of course the program usually involves the family or significant others," Matthews points out. Of course, he notes, it's up to the company to make sure that the goal selected is achievable and that participants have the information, training, management support, or other tools necessary to achieve them—important elements over which, he admits, his company has no control. "Either way, for companies that run the program correctly or not, the risk is low, because they don't pay unless the person achieves the goal."
What Pulse Experiential Travel adds is the buzz, fun and excitement, he says. "We set up private-label online catalogs for our client with just the tiers and experiences appropriate for the organization's audience." The site gives participants a place to daydream about the offerings as they work to achieve their goals, he adds.
Each package is good for 36 months from the day of issuance and includes a wide selection of events, experiences, lodging, and some meals, depending on the program. Categories include leading music, sports, and other entertainment events; experiential vacation travel including fun and fitness; family vacations; active escape; ski trips; food and wine; fashion shows; outdoor adventure, golf and spas, and more. "Because we have been in business for so many years, our experiences have stood the test of time ensuring that participants get just the level of quality and service they expect." For an additional fee, the packages can be customized.
Matthews says Pulse Experiential Travel experienced a surge in business during the pandemic as many companies shifted their group travel programs to individual travel. Asked if that trend has continued, Matthews says that his business continues to grow because it turns out that many incentive travel award winners prefer individual over group events. "Individual travel will never win out over programs designed to forge relationships between people, but for those programs that are pure incentives, our individual travel experiences have strong appeal. Most people want to go off on their own to do what they want."
As a result, the most popular destinations right now are in the US and nearby countries. "People are itching to travel. They don't want to wait to travel, even though our programs are good for 36 months from date of issuance."
For More Information
Marc Matthews, CEO
Pulse Experiential Travel
---
Education, Certifications, and Information to Activate
Brand Media and Enterprise Engagement

A complete learning, certification, and information program and a course syllabus for educators.
Resources:
The
Brand Media Coalition
, the only guide to the story-telling power of brands and where to source them for business, event, promotional gifting, and rewards and recognition.
Enterprise Engagement Solution Provider Directory
. The only directory of engagement solution providers covering all types of agencies and tactics as well as insights on how to select them.
Communities:
The
Enterprise Engagement Alliance and Advocate
and the
Brand Media Coalition
free resource centers offering access to the latest research, news, and case studies; discounts, promotions, referrals, and commissions, when appropriate to third-party solution providers from participating coalition solution provider members.
Training and Certification
Enterprise Engagement Alliance Education:
Certified Engagement Practitioner; Advanced Engaged Practitioner, and Certified Engagement Solution Provider learning and certification programs on how to implement Stakeholder Capitalism principles at the tactical level.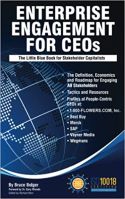 In Print:
This is the definitive implementation guide to Stakeholder Capitalism, written specifically to provide CEOs and their leadership teams a concise overview of the framework, economics, and implementation process of a CEO-led strategic and systematic approach to achieving success through people. (123 pages, $15.99)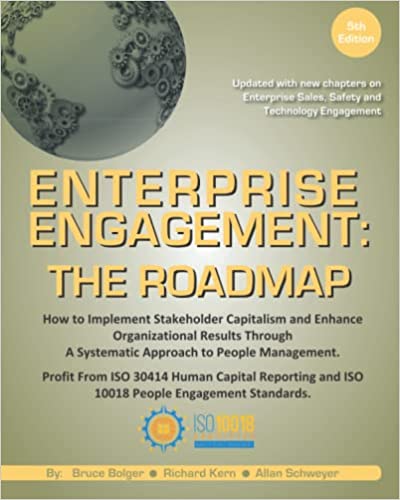 The first and most comprehensive book on Enterprise Engagement and the new ISO 9001 and ISO 10018 quality people management standards. Includes 36 chapters detailing how to better integrate and align engagement efforts across the enterprise. (312 pages, $36.)
Online:
10-minute short course: click here
for a 10-minute introduction to Enterprise Engagement and ISO standards from the Coggno.com learning platform.
Services:
• The Engagement Agency at EngagementAgency.net,
offering: complete support services for employers, solution providers, and technology firms seeking to profit from formal engagement practices for themselves or their clients, including Brand and Capability audits for solution providers to make sure their products and services are up to date.
• C-Suite Advisory Service
—Education of boards, investors, and C-suite executives on the economics, framework, and implementation processes of Enterprise Engagement.
• Speakers Bureau
—Select the right speaker on any aspect of engagement for your next event.
• Mergers and Acquisitions. The Engagement Agency's Mergers and Acquisition group is aware of multiple companies seeking to purchase firms in the engagement field. Contact Michael Mazer in confidence if your company is potentially for sale at 303-320-3777.
Enterprise Engagement Benchmark Tools:
The Enterprise Engagement Alliance offers three tools to help organizations profit from Engagement.
Click here
to access the tools.
• ROI of Engagement Calculator. Use this tool to determine the potential return-on-investment of an engagement strategy.
• EE Benchmark Indicator. Confidentially benchmark your organization's Enterprise Engagement practices against organizations and best practices.
• Compare Your Company's Level of Engagement. Quickly compare your organization's level of engagement to those of others based on the same criteria as the EEA's Engaged Company Stock Index.
• Gauge Your Personal Level of Engagement. This survey, donated by Horsepower, enables individuals to gauge their own personal levels of engagement.
For more information, contact Bruce Bolger at Bolger@TheEEA.org, 914-591-7600, ext. 230.