Walmart Touts Employee Appreciation Gifts—A New Danger or Business as Usual?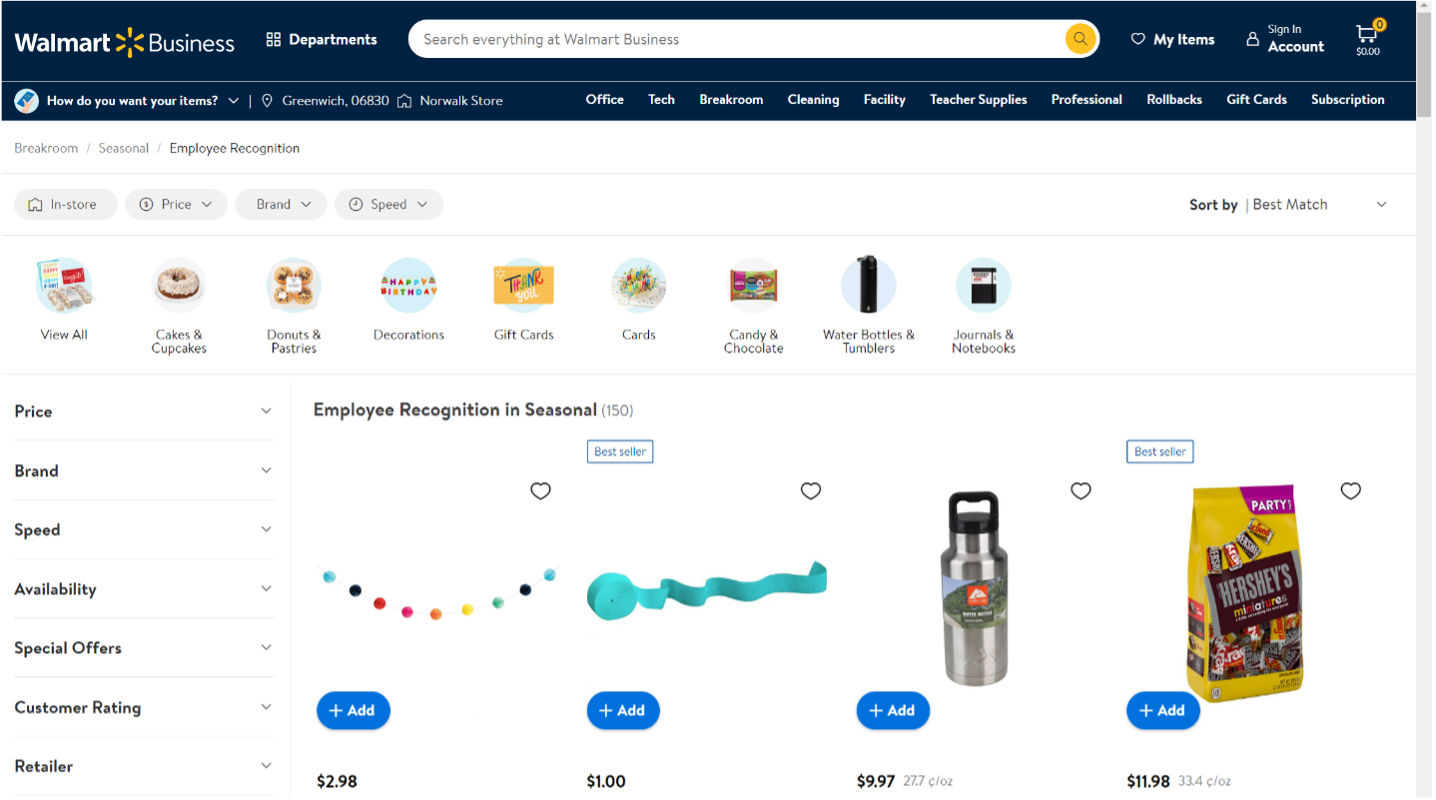 Millions of businesses around the US received an email or saw advertising from Walmart promoting its employee recognition gift shop ahead of Employee Appreciation Day on March 3. This is a signal that incentive, rewards, and recognition companies and even potentially technology companies in the IRR (Incentive, Rewards, and Recognition) field need to add value through expertise or risk being cut out of significant market opportunities.

By Bruce Bolger

Online gifting and rewards companies are raising millions from investors and yet looming in the wings are potential competitors like Walmart, which already does business with many of the people who own, run or manage the 200,000 plus companies in the US with sales of over $10 million. These are the same size of companies mostly serviced by promotional distributors, incentive, recognition, and related technology companies.



Will companies like Walmart, Amazon, Microsoft, and Google be the next big competitors for the gifting, rewards, or engagement technology business? This remains to be seen, given past attempts by other major retailers to enter the field, including Amazon and Target. 1-800FLOWERS.com already leads the way among retailers active in the business, with a corporate gifts link from its home page and a tech platform for managing corporate gifting. Amazon made a bold entry into the market in the 2000s, but reportedly backed off when the volume did not meet expectations and because of sales tax nexus issues at the time. Amazon Incentives currently focuses on gift cards but multiple incentive and recognition companies are known to have direct feeds for Amazon merchandise and fulfillment as well.

Already, by all accounts, most of the incentive, rewards, and recognition business already is moving through retail, because the generally accepted volume of all the incentive, recognition, loyalty, and promotional companies, even including credit card and travel loyalty programs, doesn't come close to the $176 billion volume recently estimated by the Incentive Federation.

Right now, three major obstacles stand in the way of retailers or major software companies becoming any more of a threat then they already are to those who sell incentive, rewards, and recognition:

1. The IRR field is a business of exceptions. Despite the potential overall size of the market, it is exceptionally fragmented so that most of the bulk business opportunities that turn up have unique requirements tailored to a promotion that does not necessarily comport with a retailer's logistics system. While some of these opportunities are quite large, in the aggregate they are small in comparison with the tens or hundreds of billions of dollars in retail volume upon which their systems are based.

2. Value creation depends upon expertise, not just moving boxes. As long as organizational management continues to view incentives, rewards, and recognition as basic do-this, get-that propositions with little to no need for holistic program design and measurement, demand for rewards will still flow to mostly retail sources most familiar to companies that can deliver a number of products in bulk or individually. As more professionals become attuned to the opportunity to enhance the value of these programs through effective program design and measurement, the winners will not be the providers of the rewards but those with the expertise and holistic skills to optimize the long-term impact and justify the investment. Will retail or technology companies move to provide professional services? Not likely.

3. Technology requirements go beyond do-this, get that. Effective employee engagement and Enterprise Engagement technologies go way beyond a simple points-redemption online catalog or gifting platform; they include surveys, learning, communications, peer-to-peer recognition, referrals, innovation, etc., far more technology than a consumer retailer would invest in given the small size of the market relative to their consumer retail sales.

Who could be the biggest disruptors in the incentive, rewards, and recognition space? Amazon, Google, and Microsoft. All have the technology capabilities to easily create employee or even enterprise engagement applications. What they lack is industry expertise or any evidence that the market size, while enormous by most standards, has enough zeros to warrant the effort. Microsoft, Amazon, and Google each have annual sales in the hundreds of billions of dollars. There is not a single player in the incentive, rewards, and recognition business known to have ever exceeded $1 billion in annual revenue, and that might have been Amazon, for whom that was and remains a rounding error.

Subscribe to RRN's weekly e-newsletter.

---
Profit From the "S" of Environmental, Social, Governance (ESG)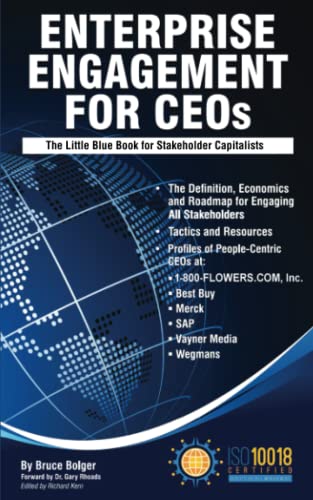 Through education, media, business development, advisory services, and outreach, the
Enterprise Engagement Alliance
supports boards, business analysts, the C-suite, management in finance, marketing, sales, human resources and operations, etc., educators, students and engagement solution providers seeking a competitive advantage by implementing a strategic and systematic approach to stakeholder engagement across the enterprise.
Click here
for details on all EEA and RRN media services.
1. Professional Education on Stakeholder Management and Total Rewards
Become part of the EEA as an individual, corporation, or solution provider to gain access to valuable learning, thought leadership, and marketing resources.
The only education and certification program focusing on Stakeholder Engagement and Human Capital metrics and reporting, featuring seven members-only training videos that provide preparation for certification in Enterprise Engagement.
EEA books: Paid EEA participants receive Enterprise Engagement for CEOs: The Little Blue Book for People-Centric Capitalists, a quick implementation guide for CEOs; Enterprise Engagement: The Roadmap 5th Edition implementation guide; a comprehensive textbook for practitioners, academics, and students, plus four books on theory and implementation from leaders in Stakeholder Management, Finance, Human Capital Management, and Culture.
2. Media
3. Fully Integrated Business Development for Engagement and Total Rewards
Strategic
Business Development
for
Stakeholder Management
and
Total Rewards
solution providers, including Integrated blog, social media, and e-newsletter campaigns managed by content marketing experts.
4. Advisory Services for Organizations
Stakeholder Management Business Plans
;
Human Capital Management, Metrics, and Reporting
for organizations, including ISO human capital certifications, and services for solution providers.
5. Outreach in the US and Around the World on Stakeholder Management and Total Rewards
The EEA promotes a strategic approach to people management and total rewards through its e-newsletters, web sites, and social media reaching 20,000 professionals a month and through other activities, such as: