'We're a Seamless Extension of the Client's Team' - A Q&A with Tom Boucher, Vice President of Velocity B2B
Velocity B2B was launched by CashStar to provide complete support services for retailers seeking to optimize their gift card business. RRN recently caught up with Tom Boucher, who was Vice President of Velocity B2B services and who is now head of his division at Blackhawk Network, which recently purchased Cashstar.
---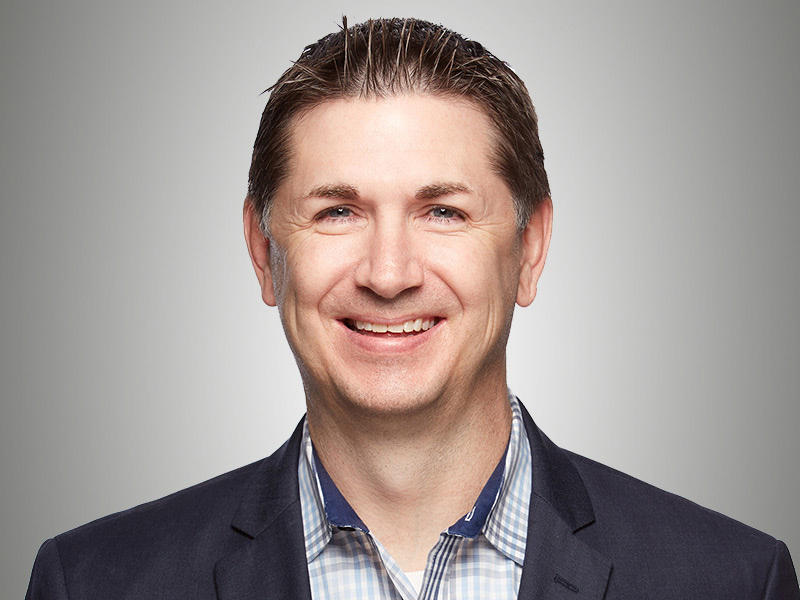 Q: Tell us a little bit about Velocity, its history and vision.
A: Velocity B2B launched in October 2016 as an independent business unit of CashStar (now a Blackhawk Network business) to provide merchants with comprehensive services for B2B gift card program management. We heard from our merchant clients that there was a void in the market – there wasn't an agency model or a company with deep enough expertise to help them not only navigate the complex business-to-business world, but also to run the business-to-business sales on their behalf. While there are companies that do pieces of what Velocity B2B does, we are unique in that we offer end-to-end program management.
Given the challenges merchants face today, such as market complexity, resource constraints, gaps in experience and expertise, limited tools and internal processes for scaling, as well as fraud, risk and security challenges, it's hard for brands to capture their share of this market opportunity. By combining our extensive expertise with technology-driven operations, industry-leading security compliance and risk indemnification, we're able to help brands maximize their revenue within the $26-plus billion B2B gift card market.
We do this by acting as a seamless extension of the client's team and brand, enabling their internal gift card and marketing teams to focus on their consumer gifting programs. The Velocity B2B team delivers end-to-end business-to-business gift card program management services, while the client maintains oversight and brand control. Working collaboratively with clients, we can help grow revenue with minimal resource investment.
Q: What would you say has been the impact of Blackhawk on VelocityB2B?
A: This is a great opportunity for us. Blackhawk already had a great program for gift card retailers with which we competed, so now we can combine resources to provide an even bigger impact for our gift card brands. As a result of this acquisition, our brands now have access to distribution through Blackhawk's many businesses serving the corporate marketplace.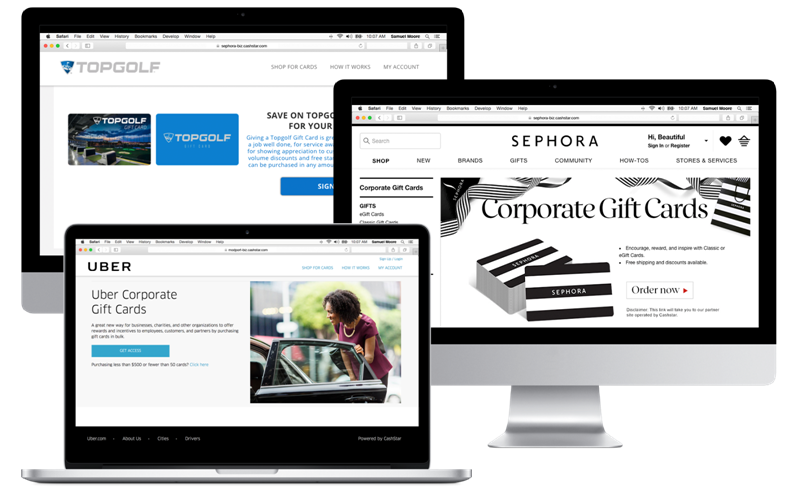 Q: How would you describe your unique selling proposition? What are your key services currently? What services are you considering in the future?
A: Velocity B2B is an innovative end-to-end solution based on feedback from our customers. Our team of experienced gift card professionals develops an individualized gift card strategy for each client, starting by assessing each brand's opportunity, identifying resource and gap analysis, and taking into account business management. Once the program scope is determined, we handle sales and marketing of the program, including value proposition and alignment, management and execution, and partner management.
In addition, Velocity B2B takes care of the order desk, systems, plastic fulfillment services and process management. We also handle all payment processing, billing and collections, and settlement and reporting. All this is done in a way that mitigates risk and ensures compliance. As we plan for the future, we'll continue incorporating feedback from our customers and design new offerings based on those needs.
Q: What key markets do you serve, and what types of programs or distribution channels – or do you sell to end-users as well?
A: The U.S. gift card market is a $130 billion business, with approximately 20% of those dollars going toward B2B transactions. These transactions fall into three main segments: consumer incentives and promotions, employee incentives, and "other," which includes programs such as scrip fundraising and tax refunds in the form of gift cards. With Velocity B2B, we offer all three with a focus on the two biggest categories: consumer and employee incentives. Within these segments, the market opportunity is broadly distributed across several sub-segments. For example, the consumer incentives segment represents a $13.3 billion market opportunity and includes sub-segments such as credit card loyalty programs (points redemption) and purchase promotions (gift with purchase). Employee incentives is a $13 billion market, with sub-segments including employee recognition (anniversaries, sales achievements) and health and wellness (reaching a weight goal or other wellness initiative such as quitting smoking).
Q: All the research today points to the need for customization, personalization and other ways to enhance the reward experience. What ways can you customize or personalize the reward experience, and do you have any additional ideas in mind?
A: Not every business client is alike, so Velocity B2B tailors each program specifically to meet the client's needs. The platform enables organizations to choose which user can access the business tool and configure a customized experience for each end-consumer. They can grant greater capabilities and privileges to trusted partners, and fewer to newer relationships. As part of each business customer's personalized program, Velocity B2B works with the company to understand its employees and customers and how to best engage them with incentives. This includes offering plastic or digital gift cards, including e-delivery of the gift card rather than waiting several days for a card to be mailed. In addition, many companies opt to personalize their gift cards with text, photos, images/logos, or even video. Research is so key to educating the retail side and the end-users, we take heed to these trends.
Q: Do you believe that the typical business executive knows about the research that supports how to best use non-cash rewards? Do you think more can be done to educate the marketplace?
A: Many executives don't fully understand the business-to-business gift card marketplace because it's very complex. It's hard for them to determine which type of program is ideal – consumer incentives, employee recognition and rewards, or scrip, for example. That's why Velocity B2B exists. We want to help educate executives on this important part of the market to ensure they don't miss out on B2B gifting revenue, which can be two to five times higher than their consumer gift card revenue. One of the ways we do this is by attending industry events and conferences. We frequently participate in events to share the latest data and trends in the market, and to educate companies on the benefits of non-cash incentives and rewards.
---
Contact:
Hollis Thornton
207-805-5623