INCENTCO Steps Up Visibility With Focus on Design, Technology, "Open Source" Rewards

A mid-size but until now little-known incentive company specializing in the huge multi-family housing market announces plans to broaden its business to serve all types of organizations. The founders say they will enter the IRR (Incentive, Rewards, Recognition) field with a specific focus on Enterprise Engagement program design and measurement; an easy-to-use and flexible Enterprise Engagement technology platform available to the entire marketplace; a unique "open source" rewards model; a willingness to support any type of marketing, human resources, or performance technology or advisory firm serving the field, and support for outreach efforts to educate the business world on effective engagement practices.
A Need for Education
Professional Services, Enterprise Engagement Technology, Open-Source Rewards
Goal: Support a Big Open Tent of Organizations Shifting to Stakeholder Management
A Focus on Client Priorities: Stakeholder Engagement, Not Rewards
The Power of a Seamless Enterprise Engagement Apps
A Big Open Tent for the IRR Community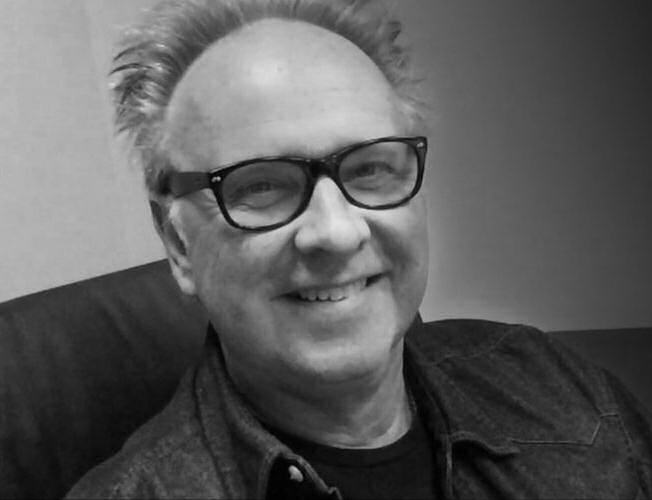 CEO and President Greg Smith and Gerry Wiatrowski, Co-Founder, Chief Marketing and Strategy Officer, admit they are among most businesspeople who had never heard of the incentive business when they launched INCENTCO 11 years ago. Having been industry C-suite executives with years of experience, their goal was to help the multi-family industry solve key operational challenges in both customer and employee engagement and performance.

What ignited their interest in expansion beyond the multi-family market? The answer, they say is simple: opportunity. "Never in our careers have we seen such a broad demand for better ways to engage employees, customers, supply chain and distribution partners," says Smith. "Combined with such a lack of firms like ours with clear, systematic, and measurable solutions and technologies, the opportunities are endless. Organizations of every size are grappling with an unprecedented need to bring a more systematic and measurable ROI approach to the way they engage all their stakeholders, and yet most of our competitors barrage them with vague messages with no clear value that in the end are nothing more than a vehicle to sell rewards or per-seat technology charges. Our plan is to support the methodologies, technologies, and measurement along with an open-source approach to rewards to make it possible for any size organization to move to a more effective stakeholder approach to management with clear bottom-line benefits and better experiences for everyone."

A Need for Education

Both executives agree that tapping into this opportunity requires educating businesses that companies like INCENTCO can facilitate a focus on achieving specific goals for which people engagement. Included are sales and non-sales employees, customers, distribution partners, supply chain partners, communities, and other stakeholders.

Originally founded to provide complete engagement technology services for multi-family housing operators seeking to attract and retain tenants and employees, the company has increasingly attracted customers outside its space and now seeks to bring its focus on performance and reward transparency to the entire marketplace, the principals say. "We aren't bringing Enterprise Engagement to our clients," points out Wiatrowski. "They brought it to us with their day-to-day needs to engage all types of stakeholders critical to their business and goals. We have built our services and technology in response to those needs."

Professional Services, Enterprise Engagement Technology, Open-Source Rewards

The company's services, they explain, are:

Professional services—helping clients design the most effective programs to achieve their objectives in a way they can measure.
Enterprise Engagement technology—a highly configurable, easy to manage Enterprise Engagement technology platform that they say any size organization can use used to manage the one-to-one relationships with all stakeholders—customers, sales and non-sales employees, distribution and supply chain partners, and communities. The plan is to shortly launch a DIY model for resellers and end-users.
Open-source rewards—the ability for clients to use whatever reward platform they wish, including one provided by INCENTCO; their own catalog, or any prevalent retail or master fulfillment company.

"Customers can use any supplier with a catalog that can connect with our front-end Enterprise Engagement technology, and any supplier of rewards who can create APIs is welcome to have a storefront on our platform that any of our customers can access for their own program. Each supplier has its own storefront, and we're not interested in creating our own proprietary catalog. We want to marketplace choose which rewards platforms make sense for them and focus on helping clients develop and implement the most effectively designed programs."

Goal: Support a Big Open Tent of Organizations Shifting to Stakeholder Management

Coming at the business from a fresh perspective, Smith and Wiatrowski may be taking an unconventional approach to the company's industry launch. "People may think we are breaking rules, but if it's in the benefit of the client, that's good for everyone." As an example of their approach, "everything we do is structured so that others can profit from our services, our technology, and open-source approach to rewards, whether they be end-users or advisory firms," explains Wiatrowski. While some companies in the market say they will only sell to resellers, he adds, "We can't possibly make that promise. We have built a successful business in the multi-family industry and now other industries can benefit from our open-source rewards model. There are hundreds of thousands of organizations that need an Enterprise Engagement solution right now. We'll help anyone we can."

Smith explains, "Based on what I see in the marketplace, what makes INCENTCO unique is that we almost always are talking with owners, senior management, or serious decision makers specifically about their business challenges. We generally are not talking to lower-level managers about rewards or technology, but rather with management about what they are trying to accomplish. We discuss what accomplishing that goal is worth to them whether it be financial results, increased efficiencies, cost savings or simply better stakeholder experiences. We focus on where we can really add value—program design, measurement, and reporting to achieve goals."

A Focus on Client Priorities: Stakeholder Engagement, Not Rewards

INCENTCO, he underlines, "provides a single Enterprise Engagement technology platform that any company can use to fully engage all their stakeholders, with an open-source rewards capability enabling organizations to use whatever rewards platform they wish, supported by our APIs to create a seamless user experience." The way INCENTCO's Enterprise Engagement technology is designed, companies can select from a variety of storefronts populated by leading suppliers, and let customers decide which combination of storefronts are right for their audiences, brand, and budget."

Wiatrowski adds. "We see big investor money pouring into rewards and gifting and recognition platforms, but that's not where the true value is. With our open-source rewards capabilities, we aim to end that discussion by letting companies use our configurable rewards platform for whatever reward solutions they wish. Why not let employees select from multiple reward storefronts to create a greater sense of value?"

Observes Wiatrowski, "A lot of what we see in the incentive business focuses on rewards. That is rarely the top priority of our customers. We are talking about concrete ways to better manage their businesses in a manner that views technology and rewards as a means to an end, not an end unto itself. We believe there is a need for this approach in the IRR business."

So, what do the INCENTCO partners say is different about their approach? It boils down to a focus on program design and measurement instead of rewards; implementation oversight when necessary; complete program management and analytics from easy to deploy do-it-yourself technology features for every aspect of engagement including open-source rewarding capabilities—with all of its technologies available to all players in the marketplace.

The Power of a Seamless Enterprise Engagement Apps

According to Jay Moore, the company's Vice President of Technology Strategy, INCENTCO's desire to address individual client needs on its Enterprise Engagement technology led to the development of a complete range of stakeholder engagement technology features including peer-to-peer and manager recognition, learning, communications, surveys, social recognition, assessment, feedback, innovation, referrals, wellness and all the analytics that comes with being able to correlate so many features with actual stakeholder engagement.

Over the years, the company developed features for customers, and sales and non-sales applications, so that "we truly have what people call Enterprise Engagement technology that can link the entire organization on a single smartphone application customized not only for each stakeholder group but departments, divisions, groups, or individuals," says Moore, who adds: "We avoided the big trap that many companies fall into: we built all the features into a coherent platform so that we can easily scale to address company needs with a fully integrated system that enhances the user experience as well as the power of our reporting."

A Big Open Tent for the IRR Community

INCENTCO executives say they feel the opportunity for Enterprise Engagement is blue ocean and can benefit from an open-source approach that supports organizations and solution providers of all sizes with practical solutions and a pricing model that makes sense. "Clients like a pricing model in which a lot of the fees are based specifically on the behaviors and accomplishments rewarded, rather than on high fixed technology costs or reward markets. They like the model even more when they can measure the return on investment."


For More Information
Gerry Wiatrowski
INCENTCO
gwiatrowski@incentco.com

For the latest news delivered by via email, subscribe here.

---
Education, Certifications, and Information to Activate
Brand Media and Enterprise Engagement

A complete learning, certification, and information program and a course syllabus for educators.
Resources:
The
Brand Media Coalition
, the only guide to the story-telling power of brands and where to source them for business, event, promotional gifting, and rewards and recognition.
Enterprise Engagement Solution Provider Directory
. The only directory of engagement solution providers covering all types of agencies and tactics as well as insights on how to select them.
Communities:
The
Enterprise Engagement Alliance and Advocate
and the
Brand Media Coalition
free resource centers offering access to the latest research, news, and case studies; discounts, promotions, referrals, and commissions, when appropriate to third-party solution providers from participating coalition solution provider members.
Training and Certification
Enterprise Engagement Alliance Education:
Certified Engagement Practitioner; Advanced Engaged Practitioner, and Certified Engagement Solution Provider learning and certification programs on how to implement Stakeholder Capitalism principles at the tactical level.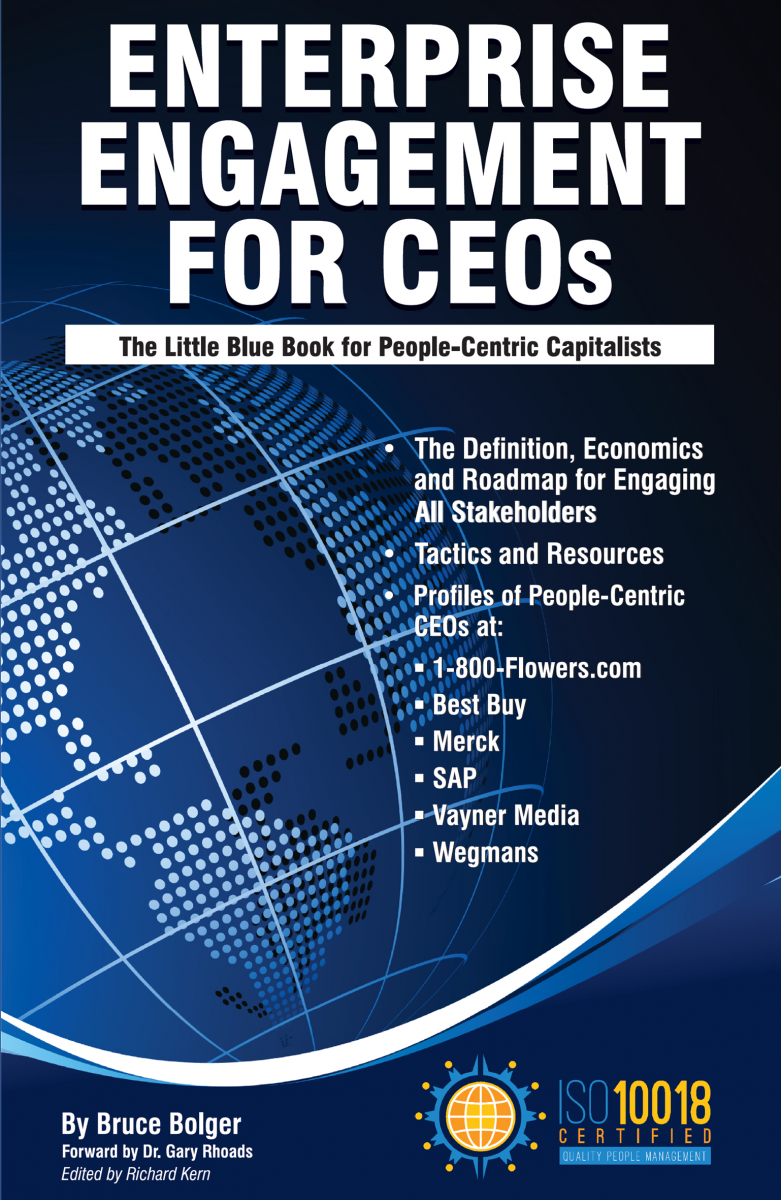 In Print:
This is the definitive implementation guide to Stakeholder Capitalism, written specifically to provide CEOs and their leadership teams a concise overview of the framework, economics, and implementation process of a CEO-led strategic and systematic approach to achieving success through people. (123 pages, $15.99)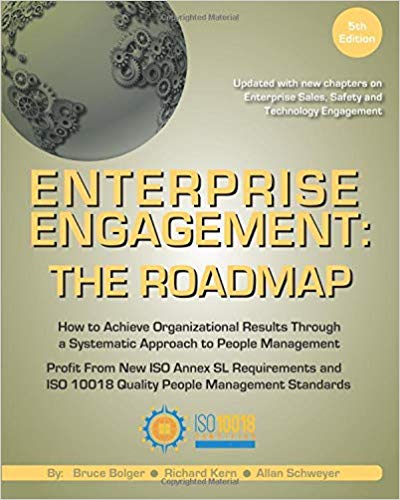 The first and most comprehensive book on Enterprise Engagement and the new ISO 9001 and ISO 10018 quality people management standards. Includes 36 chapters detailing how to better integrate and align engagement efforts across the enterprise. (312 pages, $36.)
Online:
10-minute short course: click here
for a 10-minute introduction to Enterprise Engagement and ISO standards from the Coggno.com learning platform.
Services:
• The Engagement Agency at EngagementAgency.net,
offering: complete support services for employers, solution providers, and technology firms seeking to profit from formal engagement practices for themselves or their clients, including Brand and Capability audits for solution providers to make sure their products and services are up to date.
• C-Suite Advisory Service
—Education of boards, investors, and C-suite executives on the economics, framework, and implementation processes of Enterprise Engagement.
• Speakers Bureau
—Select the right speaker on any aspect of engagement for your next event.
• Mergers and Acquisitions. The Engagement Agency's Mergers and Acquisition group is aware of multiple companies seeking to purchase firms in the engagement field. Contact Michael Mazer in confidence if your company is potentially for sale at 303-320-3777.
Enterprise Engagement Benchmark Tools:
The Enterprise Engagement Alliance offers three tools to help organizations profit from Engagement.
Click here
to access the tools.
• ROI of Engagement Calculator. Use this tool to determine the potential return-on-investment of an engagement strategy.
• EE Benchmark Indicator. Confidentially benchmark your organization's Enterprise Engagement practices against organizations and best practices.
• Compare Your Company's Level of Engagement. Quickly compare your organization's level of engagement to those of others based on the same criteria as the EEA's Engaged Company Stock Index.
• Gauge Your Personal Level of Engagement. This survey, donated by Horsepower, enables individuals to gauge their own personal levels of engagement.
For more information, contact Bruce Bolger at Bolger@TheEEA.org, 914-591-7600, ext. 230.
[return to top]